InstaView Door-in-Door™
Inverter Linear Compressor
Door Cooling+
Hygiene FRESH+™
LG ThinQ
ADD TO COMPARE
---
LG InstaView Door-in-Door™
Knock Twice, See Inside without Losing Your Cool Beloved by consumers the world over, InstaView Door-in-Door™ represents LG's user-oriented philosophy and ability to deliver innovation for a better life. InstaView™ drastically reduces loss of cold air by eliminating the need to open the door. Door-in-Door™ provides quick & easy access to your favorite drinks and snacks.
---
Sleek Mirrored Glass Panel
InstaView Door-in-Door™ has a sleek mirrored glass panel that illuminates with two quick knocks, allowing you to see inside the easy access compartment without ever opening the door, reducing cold air loss to help keep food fresher longer.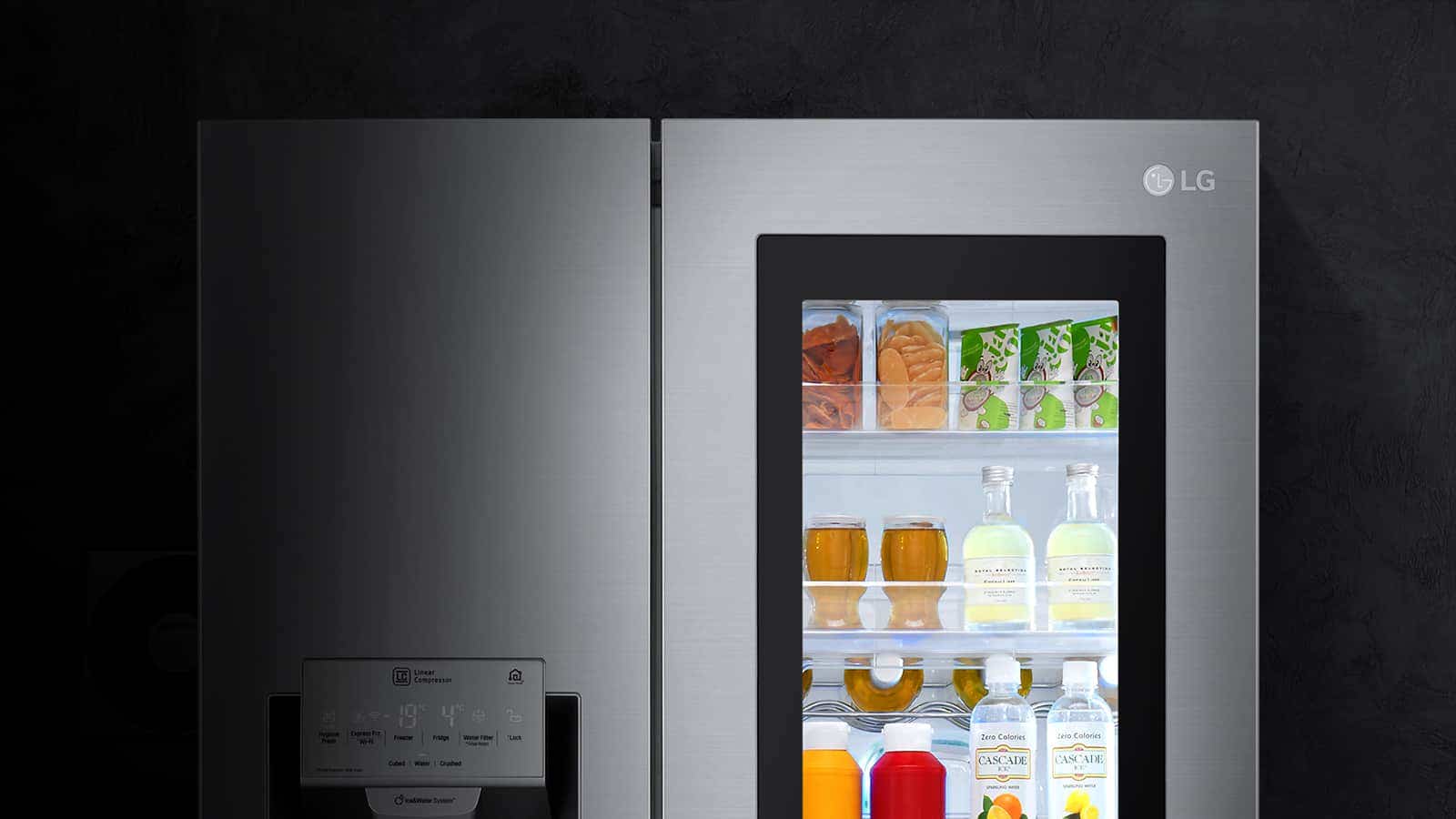 ---
The Next Generation of Door-in-Door™
The evolution of Door-in-Door™ continues with InstaView Door-in-Door™. With InstaView Door-in-Door™, you don't need to open to see inside. Now, simply knock twice on the glass to illuminate the contents inside without cold-air loss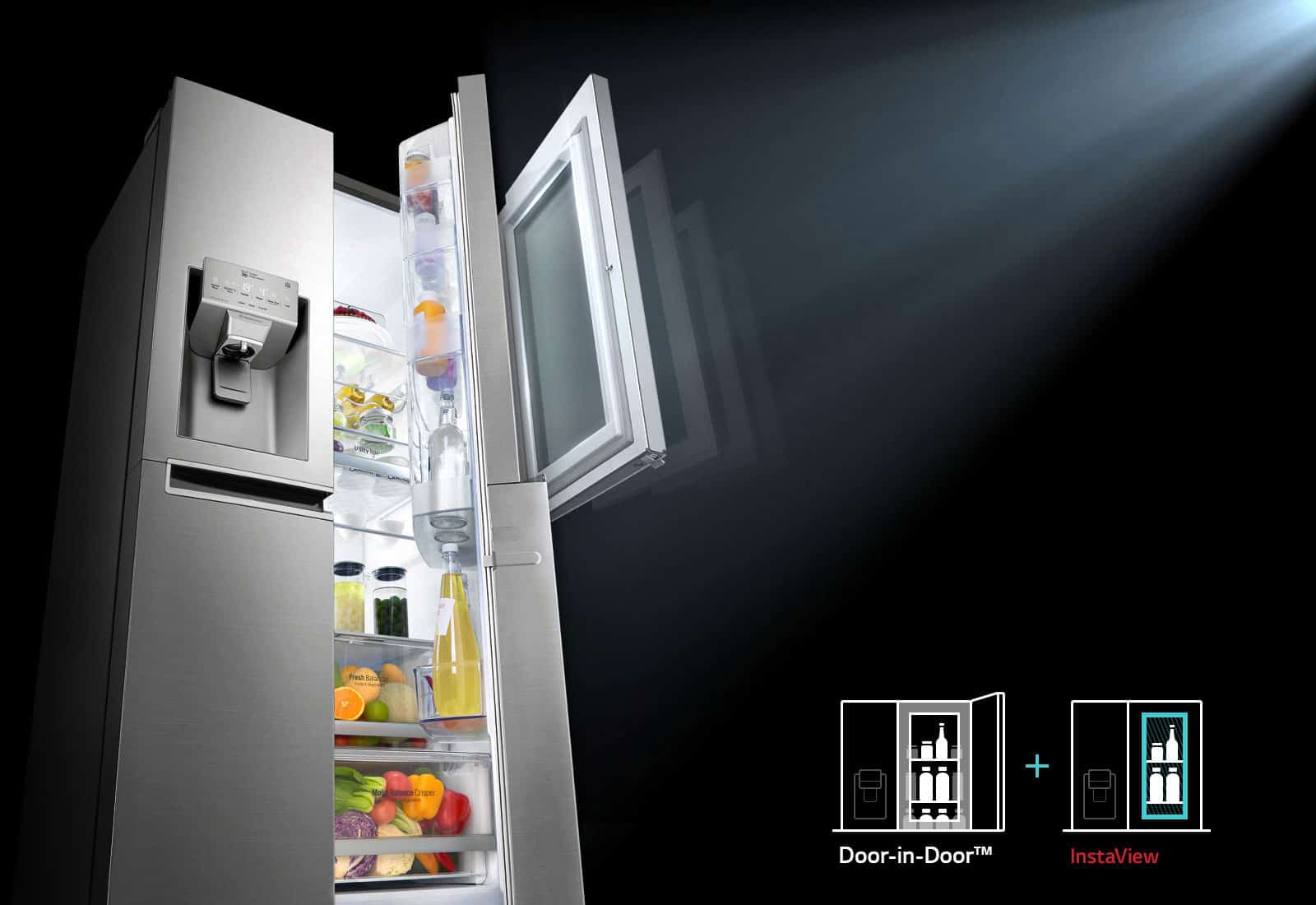 ---
DoorCooling⁺™
Faster & Even Cooling Everywhere
LG DoorCooling⁺™ makes inside temperature more even and cool quicker than conventional system. Significantly reduce the temperature gap between the inner part and the door side of the compartment.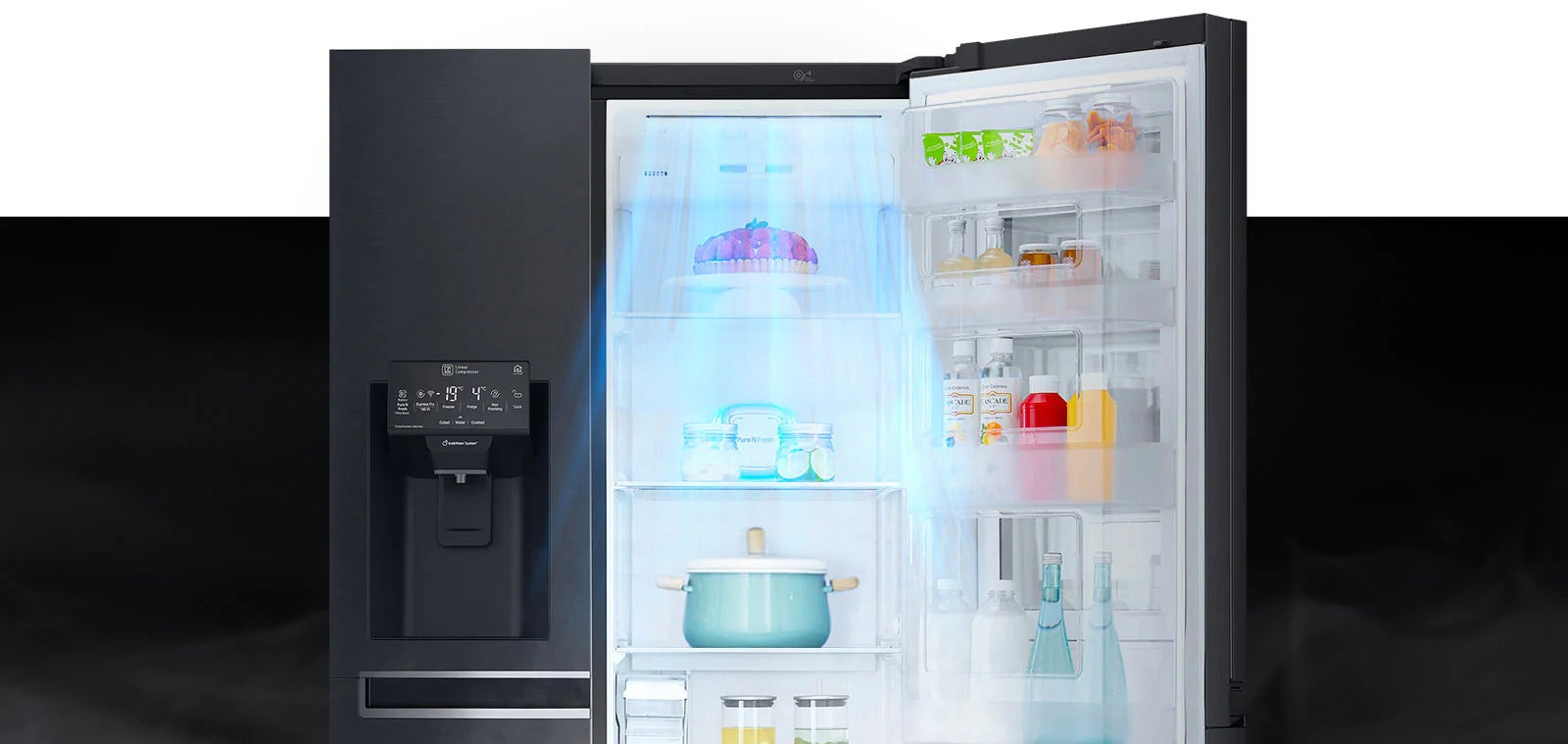 ---
Energy Saving with Inverter Linear Compressor
LG's Inverter Linear Compressor has revolutionized the core of the refrigerator, providing up to 32% in energy savings.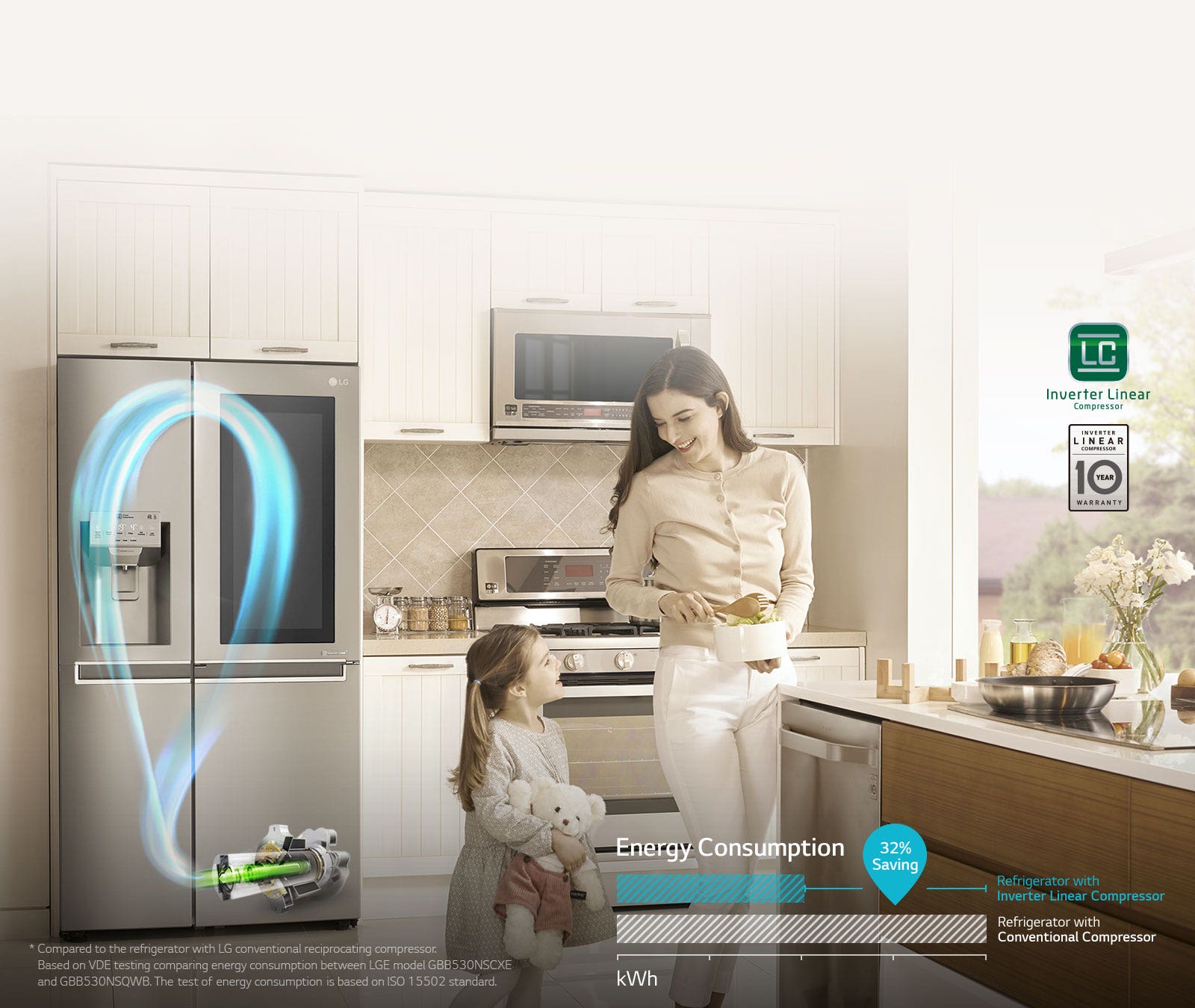 Top-rate durability and optimal temperature control to keep foods fresher longer.
---
---
Hygiene FRESH⁺™
99.999% Fresh Air
The intelligent air filter can not only remove bacteria up to 99.999%, but also minimize bad odor in the refrigerator. In addition, you can keep your food items fresher in the cleaner condition.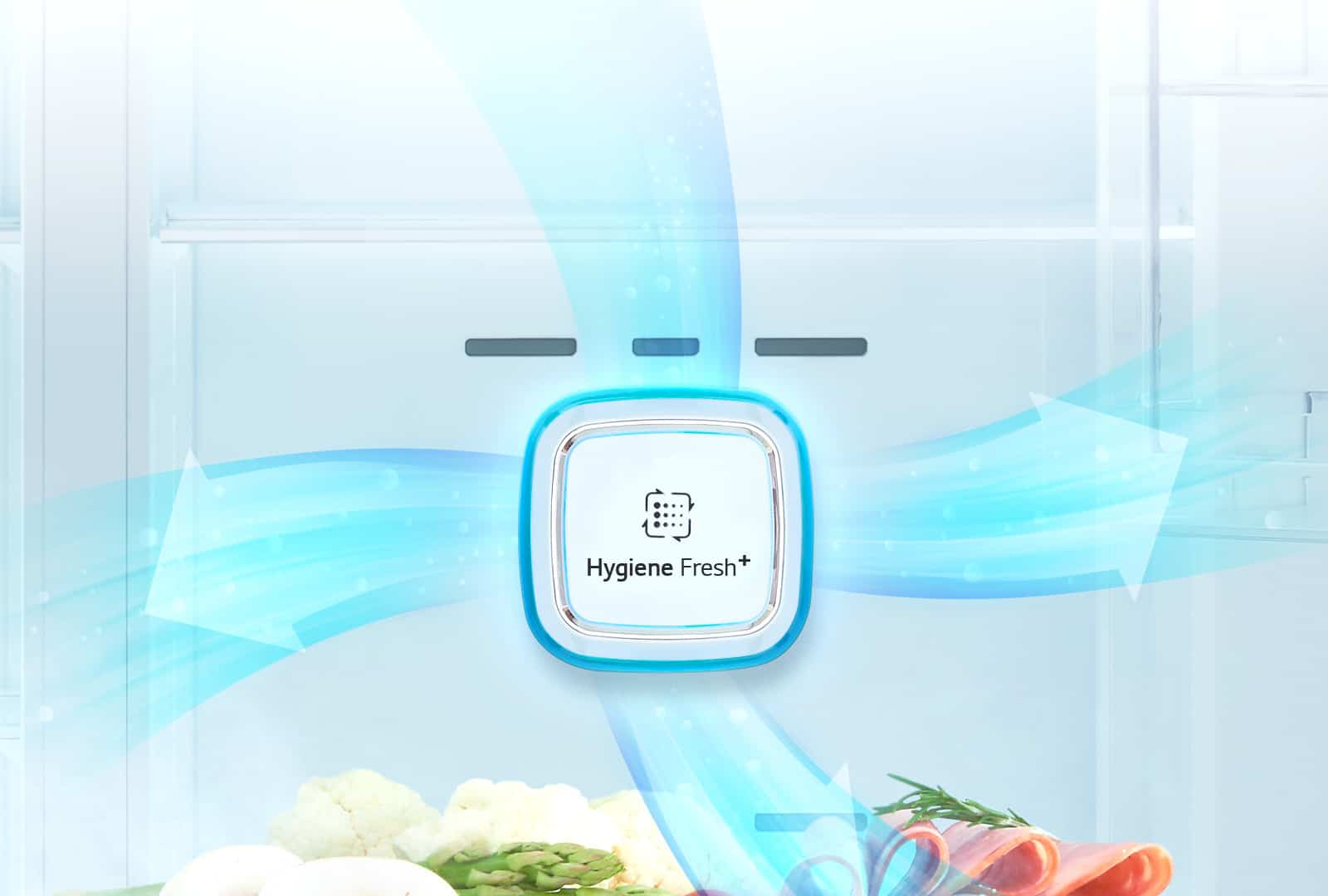 *The image of the product are for illustration purpose only and may differ from actual product.
---
Award Winning Innovation
SpacePlus™ Ice System
Door-mounted slim ice maker provides more storage space in freezer part.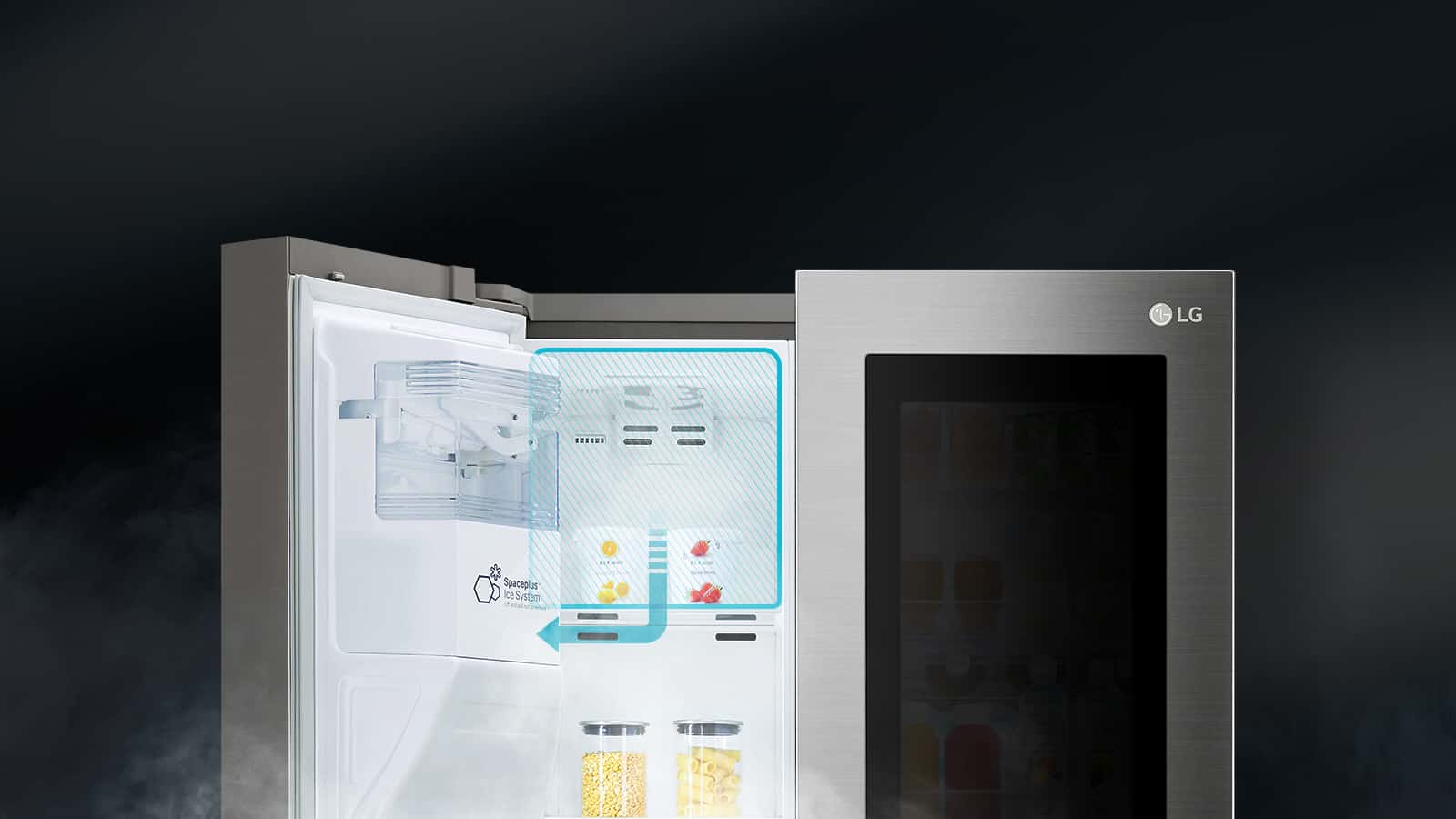 ---
Utility Box
The optimal space for smaller items such as deli, and cheese in the proper temperature.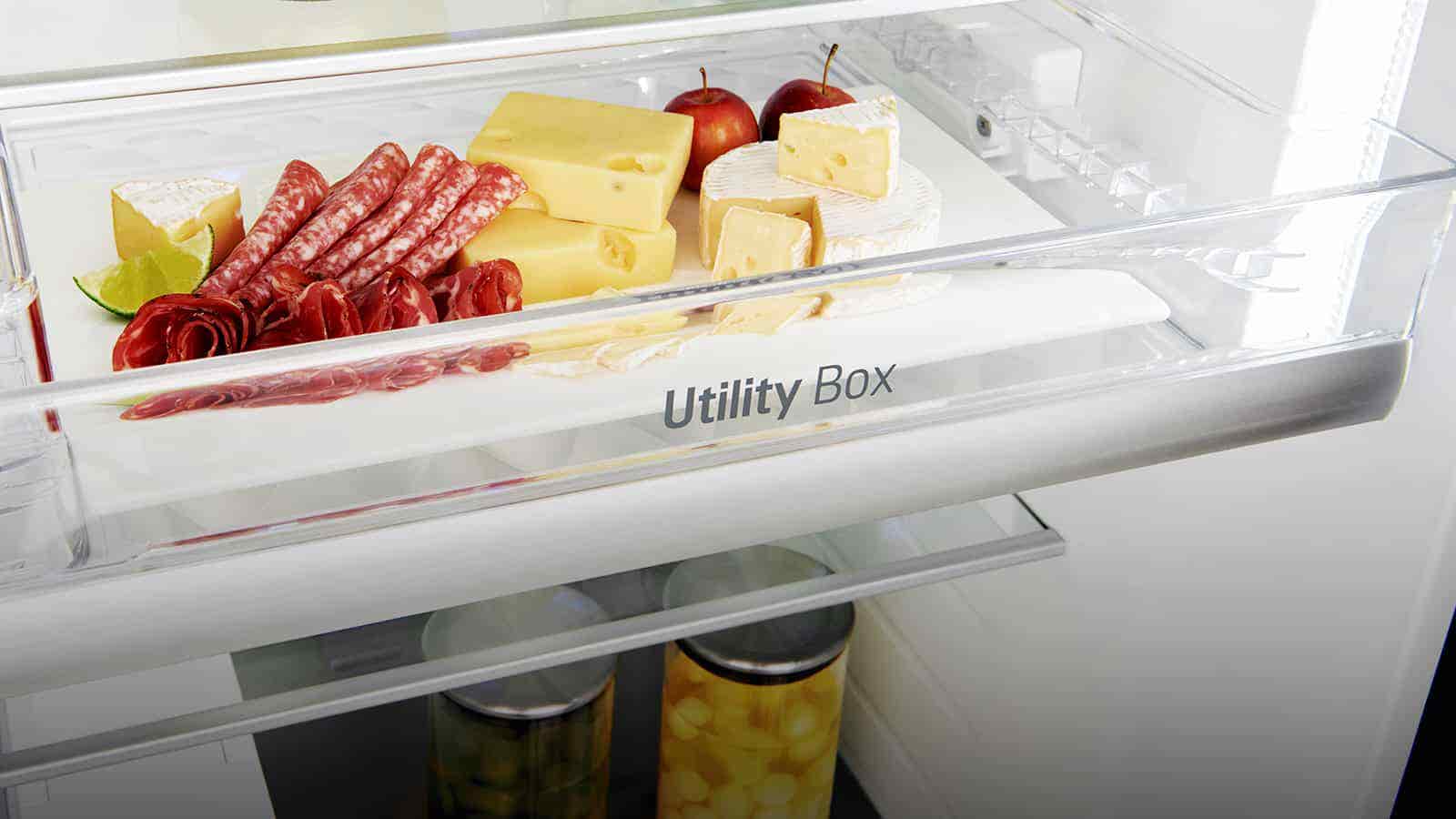 ---
FRESHBalancer™
With a simple switch, FRESHBalancer™ keeps your vegetables and fruits in its optimal condition respectively by adjusting the right amount of humidity.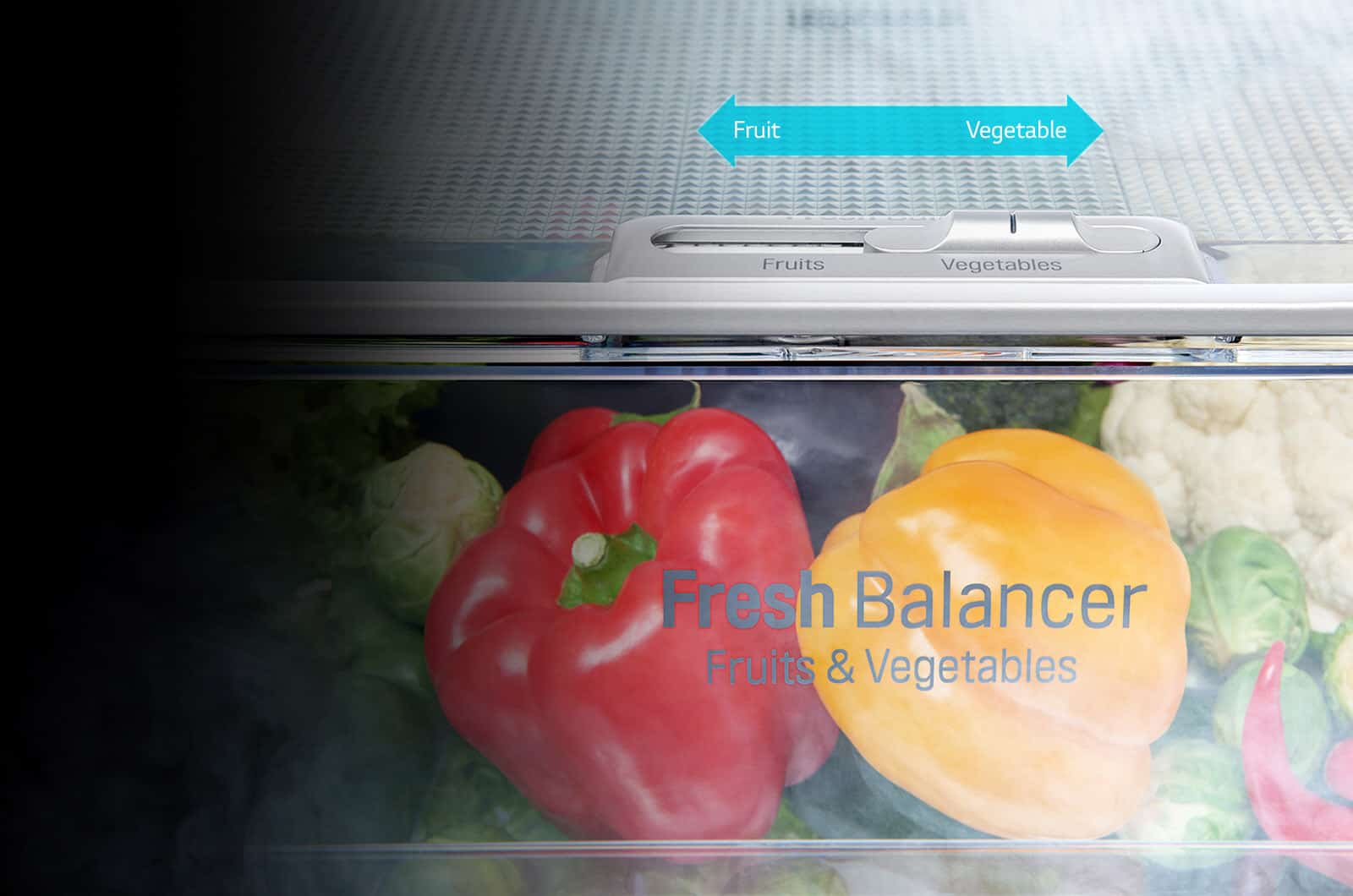 ---
Moist Balance Crisper™
Moist Balance Crisper™ is an innovative lattice-patterned box cover which maintains the moisture at the optimal level.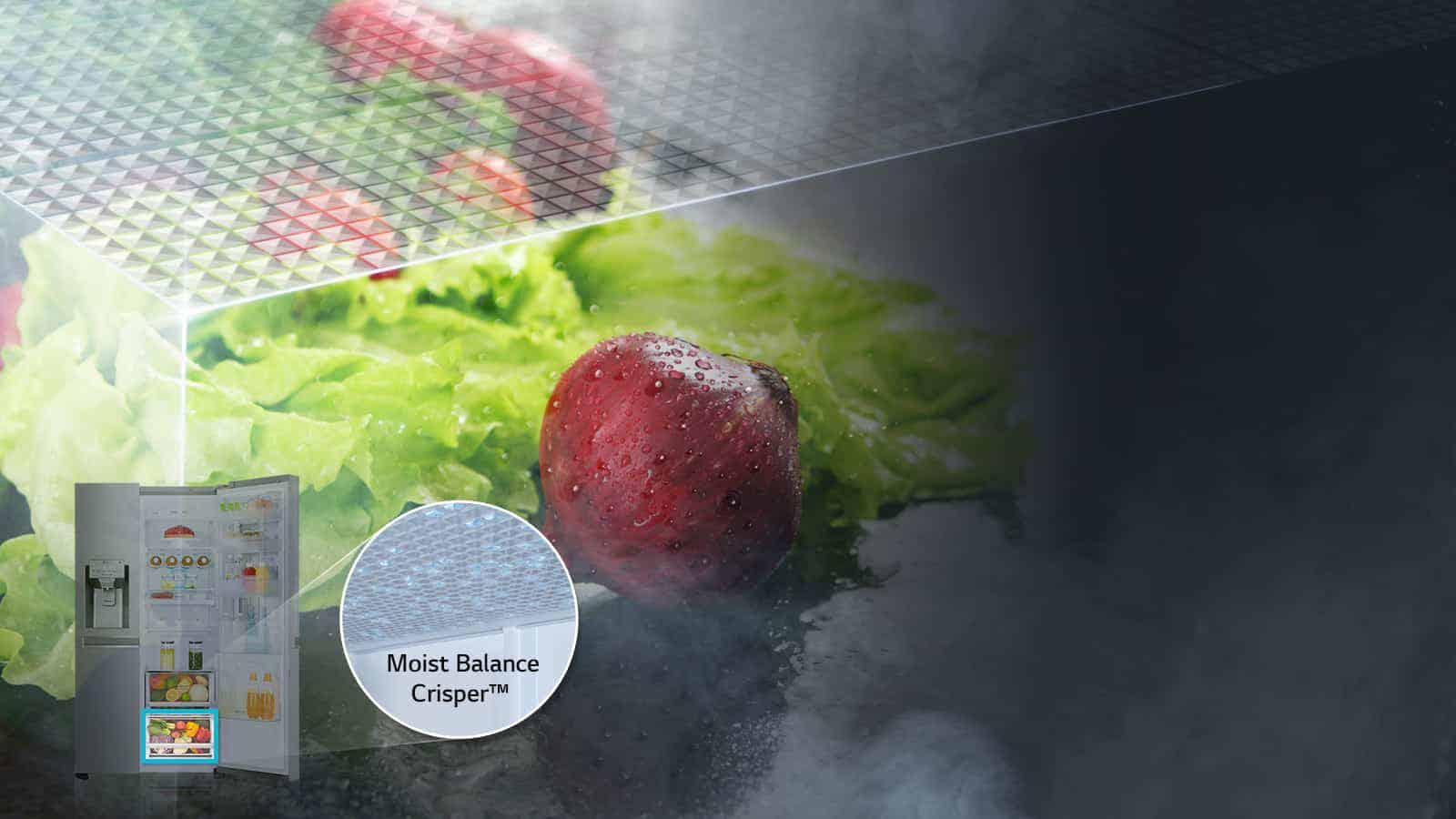 ---
Dimension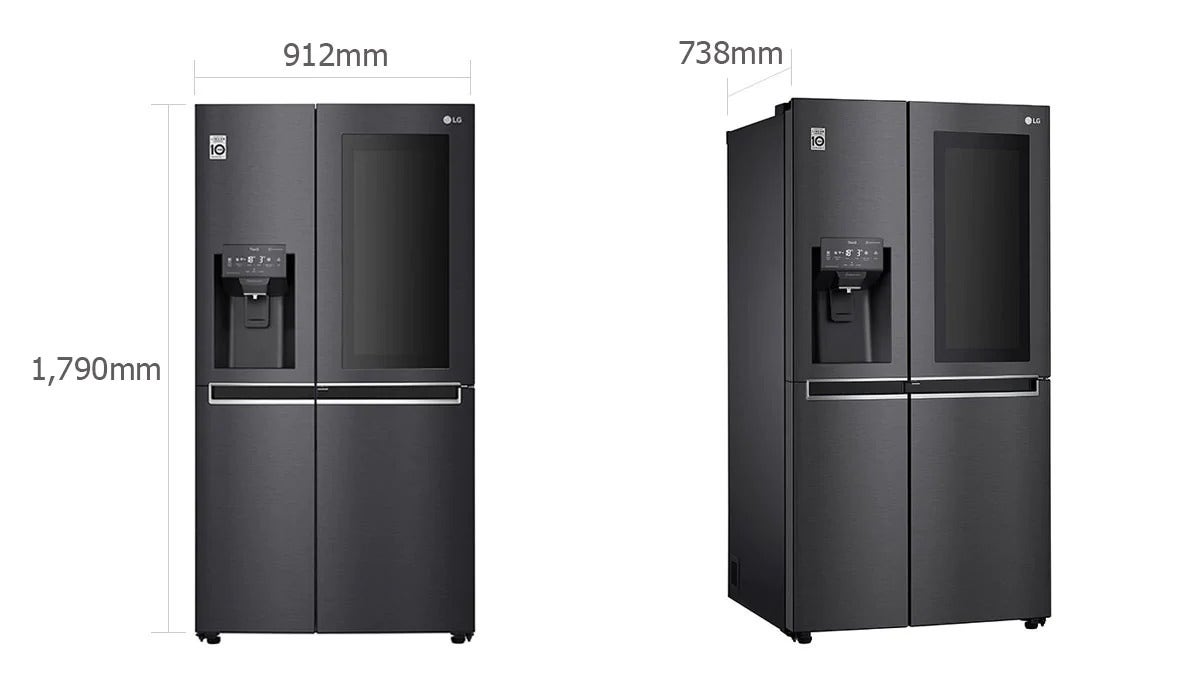 ---
Close
Highlights
Model No

Liter

Type

Refrigerator Type

Warranty
Gross Capacity (Liters)
Gross Storage (total)

Gross Storage (Freezer)

Gross Storage (Refrigerator)
Capacity (Liters)
Net Storage (total)

Net Storage (Freezer)

Net Storage (Refrigerator)
General Features
Compressor

Doors

Door Cooling+

Multi-Air Flow

Bio-Shield

Hygiene Fresh+®

Tempered Glass shelf

Wi-Fi

Display

Refrigerant

Color

Handle Type
Refrigerator Compartment
Egg Tray

Moist Balance Crisper

Vegetable box cover

Snack/Dairy Corner

Light

Water Dispencer
Freezer
Express Freeze

Space plus ice system

Twist ice maker
Dimension
Product Dimension (HxWxD) mm
Warranty & Installation
Compressor (Yrs)

Parts (Yrs)

Service (Yrs)
What People are saying
There is no reviews in this product.