5 Things to Know before Buying an Microwave Oven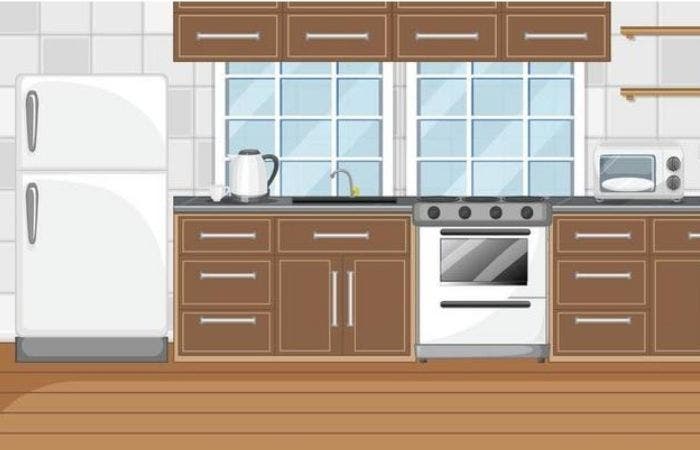 At present the oven is not used only as a defrosting appliance. By the grace of technology, innovations, and advancements oven has become a multi-tasking and cooking appliance. The microwave oven instantly changes the outlook of the kitchen. It is an important part of the kitchen which doesn't take up too much space.
When you decide to buy a microwave oven and visit a store or go shopping online, you will find that there are various options, types, sizes, configurations, and other technical features that you have never heard of before.
Types of Microwave Oven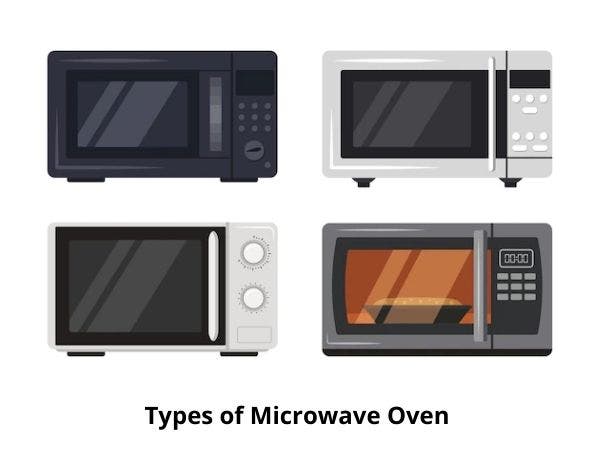 There are different kinds of microwave ovens available on the market. Solo, Grill, Convection, and Electric are the main four types of ovens widely available in the market.
Solo Microwave Oven: Solo microwave ovens are the most common microwave-only models. Solo Microwave Ovens are entry-level ovens in the microwave category. It has limited functionality with less pricing. It has a single magnetron to produce microwaves. It is widely used to reheat or defrost food. Solo microwave ovens are way cheaper than other conventional microwave ovens. These are simple to operate. Easily fits anywhere in the kitchen because of its convenient size. Can perform all basic cooking functions like reheating food, cooking ready-meals, and defrosting frozen food.
Grill microwave oven: The Grill Microwave Oven has the same basic features as the Solo microwave oven, but it also has a grilling option. This kind of oven is widely used for grilling chicken or beef besides its natural feature of reheating. Most grill microwave ovens allow users to operate both the grill and the oven simultaneously or separately for greater cooking flexibility. Microwave and grill functions can run parallel and make delicious grills. Grill microwave has a heating coil that helps in grilling, toasting, and roasting. Tenderly cooked tandoori or grilled chicken is the output of the grill microwave. The cleaning process and cooking process are easier and faster in this kind of oven.
Convection Microwave Oven: Convection Microwave Oven is consisting of a Solo, Grill, and Convection oven. To cook food evenly, this oven uses a heating element and an internal fan. These ovens are ideal for baking cakes, and bread, and roasting chicken, among other things. These ovens have a variety of functions, including defrosting, heating, roasting, brown, crisping, baking, and food cooking. All kinds of cooking can be done in this kind of oven. The convection oven is so versatile that it can help you with different kinds of cooking and save time. House of Butterfly is working hard to avail a huge variety of ovens for its customers from different brands, such as LG, Samsung, and Eco+. Circulating air helps foods cook evenly on multiple racks. This kind of oven also accelerates the preheating process.
Electric Microwave Ovens: Electric Ovens are typically made up of metal coils that heat up. These heating components are usually placed on the oven's floor and glow red-hot while the oven is operating. Another broiling element may be found at the top of the appliance. Electric ovens speed up the cooking process.
There are a few major things you need to know before you buy a microwave oven.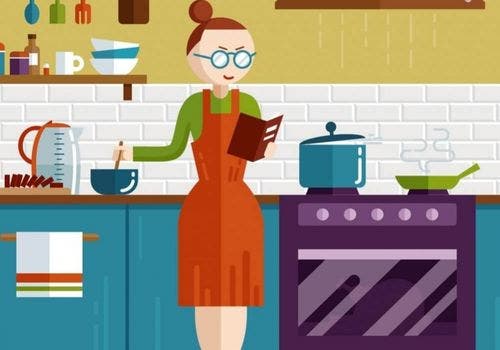 Size of Kitchen
Models of this multipurpose appliance range in size from 0.5 cubic feet to 1.5 cubic feet. However, you should first think about how much space you have in your kitchen area and what you'll be playing in it. Before buying this appliance, you must consider these two crucial things.
Power Capacity
The higher the wattage, the more powerful your microwave will be. A mid or full-size microwave is required if you want to do more than just cooking or baking. However, preparing a full meal will definitely need a larger model with large power. Full-size ovens have 1000-1600 watts of power, while mid-size ovens have 800-1000 watts of power. If you live with friends and only need to prepare food for 1-2 people, a less powerful microwave will be sufficient.
Microwave Oven Size
Another consideration when purchasing a microwave is its size, which is measured in liters and indicates how much food can be cooked in one attempt. The ideal microwave capacity is determined by the size and needs of your family. House of Butterfly has avail different sizes of ovens as per your necessity. 20L, 23L, 25L, 28L, 30L, 32L, 36L, and 45L-sized ovens are widely available.
There are Several Brands available in the market to choose the perfect one for our kitchen. With the aid of Butterfly group, we may utilize the high-quality ovens from LG, Samsung, and Eco+.
LG Ovens: New range of light-wave Convection Microwave Ovens with Char Coal Lighting Heater technology helps you to try out your favorite fried item without any guilt at 88% less oil absorption.
The LG Neo Chef Grill Microwave Oven has been fitted with Smart Inverter technology. Smart Inverter technology allows precise cooking power to reheat and defrost a wide range of foods at the same time as normal, thanks to temperature control.
Samsung Ovens: Samsung ovens are a complete package with ceramic enamel cavity, various cooking modes, sensor cook, child safety lock, LED display, heat wave grill, browning plus, triple distribution system, eco mode, I-wave, even reheat & defrost, multi-stage cooking, hot air circulation, and crispy grill all work together to elevate the oven to new heights.
Eco+ Ovens: Eco+ Convection Microwave Oven makes cooking and baking both easy with its stainless interior cavity. This budget-friendly oven has an LED display to help you get the most out of it. Eco+ ovens are a complete package consisting of stainless steel interior cavity, kitchen timer, multi-stage cooking, hot air circulation, crispy grill, easy-clean, pizza plate, and LED display.
Features
Microwave ovens now have a wide range of features available that help to simplify the cooking process. Before purchasing a new oven, be aware of your desired features such as automatic defrost, preheat, or specialized pre-programmed settings. An 'Auto Cook' option can be especially useful for people who are new to cooking. You don't need to configure the time or power settings here; simply select a dish from the auto cook menu and press start. Microwave ovens also have a child lock feature where you can set a password to unlock for a tension-free cooking experience.
Conclusion
You may select the ideal microwave oven that will meet your needs based on features, price, and usability. However, nobody can definitively say which oven is best. Every type of oven has a unique feature and area of expertise.