Don't sweat the small stuff: Buy Energy Efficient Inverter Air Conditioner and Save Money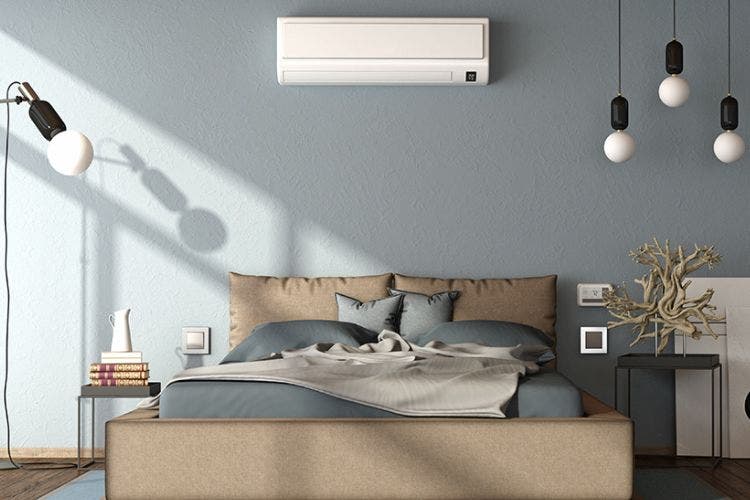 Are you tired of sweating through the hot summer month? Are you worried about the electricity bill as well? People give a thought about the electricity bill before buying an Air Conditioner. Here comes a balanced solution- An Inverter Air Conditioner! An inverter Air Conditioner can help you stay cool while saving money on your energy bill.
About Inverter AC, It has advanced features to impress you along with its energy-efficient inverter technology. The Inverter ACs are designed to be more energy efficient than traditional air conditioners so more people are opting for inverter ACs for their proven results. Some groups of people are still unaware of the inverter technology and because of the price range, they prefer to go for the traditional one. Hence, they are missing the long-run benefits in terms of sustainability and electricity bills.
Today, we will explain what is an inverter ac and why you need to prefer it over the traditional one. In this article, we will mention where you can find the best inverter air conditioner at the best price in Bangladesh.
So don't sweat the small stuff this summer; get an inverter ac and start saving money on your energy bill from today!
What is an Inverter Air Conditioner?
Now comes the question, "what is an inverter air conditioner?"
It is the inverter technology that makes the difference.
An inverter ac works with the help of a variable-speed compressor. This type of air conditioner adjusts the power depending on the temperature in the room to maintain a consistent flow of air. Inverter ACs are more energy efficient than non-inverter ACs, which consume more power and are less reliable. With an inverter ac, you can be sure of a comfortable environment in your home while saving money at the same time.
How Does Inverter AC Save Money?
In today's world, where energy bills are skyrocketing, it is essential to invest in energy-efficient devices to save money. An inverter air conditioner can be the perfect choice for saving both fuel and money.
Using an energy-saving technology, an inverter AC effectively regulates the motor speed to stop air conditioners from operating wastefully. Once the room temperature exceeds the set temperature, the air conditioner cools.
On the other side, the air conditioner heats if the room temperatures drop below the predetermined level. As a result, it consumes only the necessary amount of energy to chill the area by performing properly.
With that said, a dual inverter ac provides additional advantages, such as reduced noise and a longer life span. These air conditioners help you save money on electricity bills. They guarantee superior cooling performance due to their ability to adjust the temperature accordingly.
How Does Inverter AC Save Energy?
As we said earlier, an Inverter AC is a type of air conditioner that uses inverter technology to ensure energy efficiency and cost savings. Unlike a traditional air conditioner, an inverter air conditioner can regulate its output and the compressor speed to match the temperature setting.
This helps in saving a lot of energy and reduces electricity consumption. It only requires electricity when it needs to regulate the temperature of the room. Therefore, it stops power consumption when the room temperature is balanced, which a traditional ac does not.
Let's talk about dual inverter air conditioners. Dual inverter ac uses dual inverter technology which is an advanced form of an inverter air conditioner. Moreover, this technology is more energy efficient than inverter ACs. It consumes up to 50% less energy compared to other non-inverter ACs. In addition, it has a longer lifespan and low noise operation. So, investing in an inverter ac from House of Butterfly is worth it if you are looking to save on your energy bills.
Advanced Features and Benefits of Inverter Air Conditioner
Inverter Air Conditioners are known for their features that provide enhanced user experience and energy efficiency. The House of Butterfly is a premium brand in Bangladesh providing a range of inverter ACs. Some of the features offered by these ACs include:
Inverter Technology:

Inverter ACs come with rotary motors, allowing them to cool faster and be more energy efficient than non-inverter ACs.

Dual Inverter Technology:

Dual inverter ACs come with two independent rotary motors, allowing them to cool faster and be more energy efficient than inverter ACs.

Energy Efficiency:

An inverter ac consumes much less energy than other types of air conditioners. This helps with energy, resulting in fewer electricity bills.

Auto Restart Feature:

In case of a power outage, this feature will automatically turn on the ac once the power is restored.

Eco-Friendly Cooling:

With an inverter air conditioner, you can enjoy efficient cooling without harming the environment.

Quiet Operation:

These air conditioners are designed to be quieter than traditional ones. This will maintain a more peaceful home environment.

Temperature Control:

Inverter air conditioners allow you to set the temperature to your desired level and maintain it. Thus, you don't have to keep adjusting the thermostat manually.

Longer Lifespan:

Inverter air conditioners last longer than non-inverter ACs due to their energy-efficient design.
Why choosing Inverter AC over Non-Inverter AC will be Wise
Inverter ACs are the most efficient and cost-effective air conditioners on the market today. Compared to non-inverter units, inverter ACs have multiple advantages and benefits that make them an ideal choice for households.
Still, it can be a challenge to choose between an inverter and a non-inverter ac. Let's go deeper so you can ultimately make the right decision:
With inverter air conditioners, the rotating speed of the compressors is adjustable. The benefit of this function is that it provides a better and more accurate way to maintain the temperature.
Hence, an inverter ac functions similarly to an intelligent device. Without keeping the AC running at full capacity, the room is effectively kept cool. In this case, the inverter AC triumphs in this situation.
An inverter AC is much more energy efficient than a non-inverter AC. This is because an inverter AC can maintain a stable temperature at all times, resulting in less power consumption and higher energy efficiency.
The non-inverter process has the potential to use an excessive amount of energy. Usually, you wind up with extra costs while paying each billing cycle. Additionally, inverter units are thought of as an environmentally beneficial option due to their high energy efficiency.
Compared to air conditioners without inverters, they can reduce your energy consumption by up to 46%. Because of the way their compressor operates, inverters aid in reducing your energy use. Consequently, it is simple to understand why an inverter ac is superior to the non-inverter one.
Because of their compressor mechanism, inverter ACs are more adaptable. Based on the thermostat and room settings, they will operate. Based on the room's current temperature, they modify their procedures. With this flexibility, it is clear that inverter Air conditioners outperform other types.
On the contrary, a non-inverter AC will work just fine but will run at a fixed level. Again, inverter air conditioners triumph when it comes to cooling capacity. Yet, this does not imply that a non-inverter AC cannot effectively cool the space.
An inverter AC is much quieter than a non-inverter AC. It means it won't disrupt your home's peace. Instead, it will remain quiet while in operation. This makes them a great option for those who want to enjoy a comfortable and peaceful environment at home.
Yet, a non-inverter unit may create much noise since it operates for a long time to cool the room. And the noise will increase if it needs maintenance or if it becomes too old.
As demonstrated above, inverter air conditioners are superior to non-inverter ones. However, the unit's cost is a different matter. As non-inverters are significantly less expensive, some households opt for them.
They carry out their duties as required. They do a good job of chilling any place, despite the fact that they may be noisy and ineffective at conserving energy. Due to an inverter air conditioner's higher initial cost, those with tighter budgets might choose a non-inverter.
Nonetheless, you might want to think about investing in an inverter AC. If you are looking for an effective and budget-friendly option, then look no further than an inverter AC from House of Butterfly.
Popular AC Brands in Bangladesh
Okay! Let's talk about the air conditioner brands that are popular in Bangladesh. Traditional. Inverter or dual inverter; you will find every type of air conditioner from top brands at House of Butterly. Without further ado, let's get to know these ac brands:
LG Air Conditioner: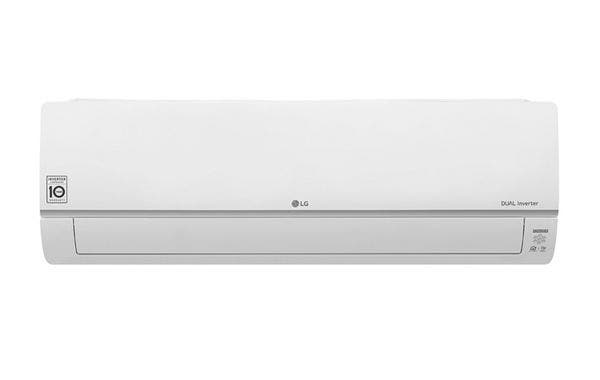 When it comes to air conditioners, one of the top brands in Bangladesh is LG. They are known for their quality and reliable products. LG inverter air conditioner is a popular choice amongst Bangladeshi customers due to its advanced features, including:
Dual Inverter Compressor:

A top-notch inverter technology for precise power consumption.

Hidden LED Display:

It makes it easier to control the temperature of your room.

Jet Cool:

It ensures maximum cooling even during hot summer days.

Gold Fin (CU) Condenser:

The Gold Fin (CU) condenser of LG Inverter AC is designed to make sure your room is cooled quickly and efficiently.

ThinQ (Wi-Fi):

This enables great connectivity from any smart device.

Plasmaster Lonizer:

It totally eliminates tiny impurities from the incoming air to provide fresh air.

High Voltage Protection:

For added protection, it also includes high voltage protection which keeps the air conditioner safe from power surges.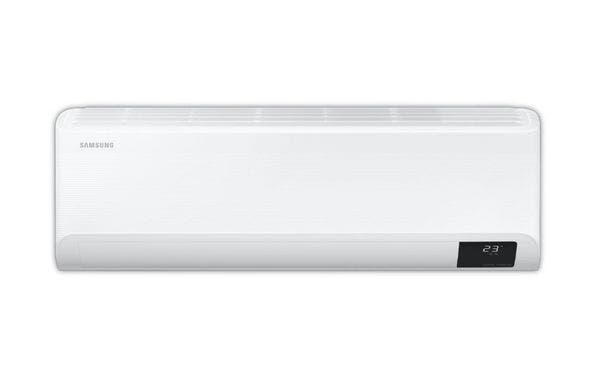 Another popular brand for air conditioners in Bangladesh is Samsung. The Samsung inverter air conditioner offers a range of features, including:
Digital Inverter Boost Technology:

With the help of this technology, this ac enables powerful cooling.

Anti-Corrosion Durafin Condenser:

It reduces any impact from corrosion and improves durability.

Easy Filter Plus:

An advanced filter that purifies the air to improve the quality.

Twin Tube Muffler:

It allows the ac to reduce noise to have a quiet environment.

Innovative Design:

Additionally, the Samsung Dual Inverter air conditioner ensures that the cool air reaches all corners of the room innovative design.

Digital Inverter 8-Pole Motor:

This energy-efficient aircon also boasts such a motor, which reduces energy consumption by up to 55% compared to other air conditioners.
Haier Air Conditioner: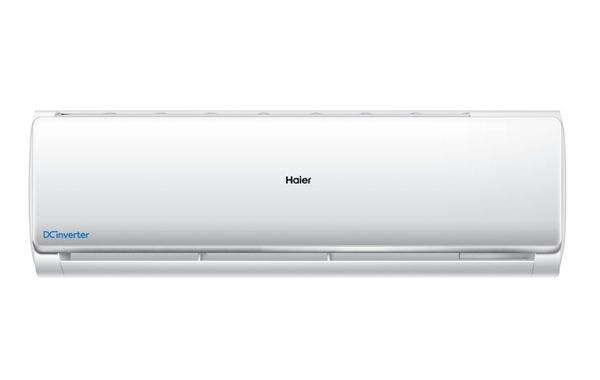 Haier is another popular brand in Bangladesh. Haier inverter air conditioner comes with a range of features. These include:
7-Segment Display:

Most of the ACs from Haier are equipped with seven-segment LEDs for improved visibility.

Self-Cleaning Technology:

With the help of this feature, the AC cleans the air by itself after a certain use for improved hygiene. Hence, this technology allows for quick and easy maintenance

Himalaya Cool Technology:

This feature allows for maximum cooling even during the hottest days of the year.

Energy Star Certified:

Moreover, Haier's inverter air conditioner is Energy Star certified. It means that it can save energy while still providing powerful cooling.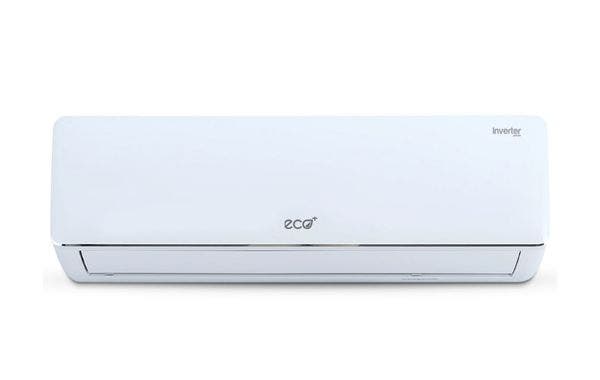 Last but not least, the Eco+ inverter air conditioner from Haier is a great choice if you want an energy-efficient air conditioner. This innovative aircon comes with a great design and a bunch of features to ensure maximum airflow.
Refrigerant Leakage Detect

A smart feature that automatically detects if there is any leakage on the refrigerant.

Hidden LED Display:

Smart LED display that appears only when you interact with it.

Gold Fin (CU) Condenser:

High-quality condenser to keep your room cool quickly and easily.

Sleep Mode:

It allows you to do your work or go to sleep without having to worry about turning it off.

Long Distance Cooling:

Keep the room cool no matter how large it is.
FAQ
Is there any drawback to an inverter air conditioner?
An inverter aircon is more expensive than a traditional one or any other type of air conditioner. Additionally, they come with higher maintenance and repair fees as well.
Is perpetual use of the inverter AC more affordable?
Inverter air conditioners are more effective when operated for more hours rather than just fewer. However, it wouldn't necessarily use less energy or electricity if it were run continuously. As a result, it is better to leave it for a longer period of time for cheap electricity bills.
Split or inverter airconditioner: which is superior?
Of course, an inverter AC is a preferable option because a split AC can experience severe changes in speed, which results in increased power consumption. This means higher electricity bills every month. Consequently, inverter air conditioners use less energy and are more effective.
Final Verdict
We guess you have fully utilized why you need to buy an energy-efficient air conditioner by now. The House of Butterfly provides a variety of air conditioners at competitive prices. Among them, the Dual Inverter AC is the most preferred one for its cost-efficiency and advanced features.
With some advanced features and intelligent temperature control, you can enjoy maximum cooling while saving money on your electricity bill. The inverter AC will help you maintain the desired temperature in the house without any fluctuations. Thereby, it can provide a comfortable living experience.