Features In TV That'll Blow Your Mind in 2023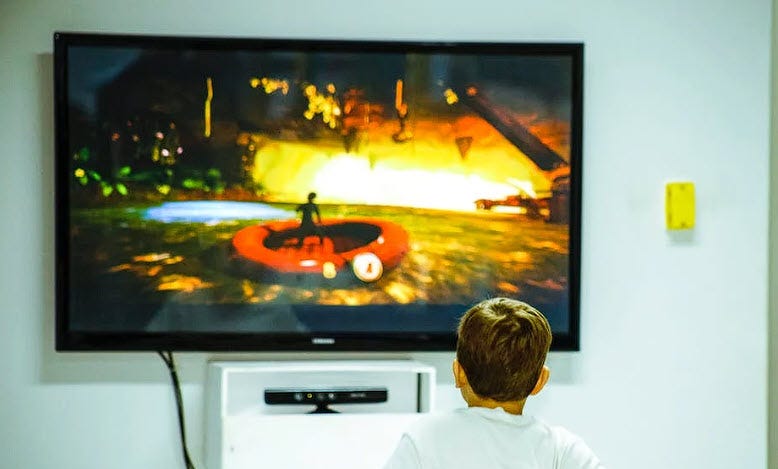 TV is one of the main sources of entertainment for people. With the advancement of technology, television has grabbed more sources of entertainment with smart features. In current times people spend their leisure time watching Netflix together on smart television.
Thankfully, there are a good number of smart TVs with remarkable features and capabilities that truly deserve to be recognized. A win-win situation is having the appropriate one at the right price. However, it is difficult, because so many new TVs falsely advertise themselves as "smart" TVs, regardless of how useless their functions are. In reality, the phrase "Smart TV" is so broad that any TV with built-in Internet access and a few laughably useless applications may brashly claim the title.
But you don't have to worry! In this blog, we will explore 16 of television's most astoundingly cutting-edge features that you might not even be aware of. Learn more about the very cutting-edge television features accessible by reading on!
16 Amazingly Advanced Features of Television You Didn't Know Existed
From innovative picture modes to interactive gaming capabilities, these features are sure to take your viewing experience to the next level.
1. Organic Light-Emitting Diodes (OLED).
With organic light-emitting diodes (OLED), you get an outstanding picture that is perfect black to pop every drop of color with detail. With superior blacks, cinematic colors, and High Dynamic Range with Dolby Vision support, OLED TV truly transforms your home entertainment experience.
2. Neo Quantum Processor 8K
The Neo Quantum Processor 8K is the pinnacle of TV technology and performance. Developed by LG, it is currently the best processor available on the market. It provides an unparalleled level of detail, color, and clarity that makes even the smallest details look amazing on your TV. Perhaps, it is the most powerful processor ever made. This processor is available in both LG OLED TVs and Samsung QLED TVs.
3. Super Ultra Wide Game View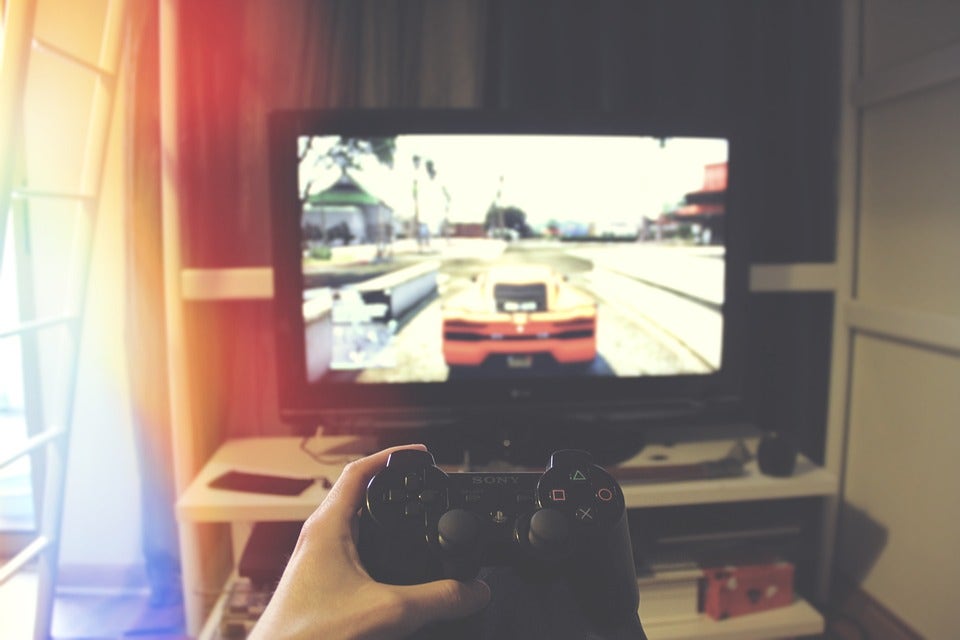 This feature is dedicated to those looking for the ultimate gaming experience. With this feature, you can enjoy the following advantages -
-A much wider viewing angle of up to 32:9.

-HDR10+ support for more immersive visuals.

-Faster refresh rates for smooth gaming.
This feature is included on LG OLED and Samsung QLED TVs. Visit House of Butterfly to enjoy this feature at the best TV price in Bangladesh.
4. Wide Viewing Angle
A great way to get the most out of your viewing experience is to have a wide viewing angle on your television. With wide viewing angles, you don't have to worry about losing any details from the sides or edges of the TV. The wider the angle, the more you can enjoy the content from any direction.
Many of the best TVs from reputed brands on the market come equipped with wide viewing angles. These include LG, Samsung, Haier, Toshiba, Hisense, and so on. If you want to get the most out of your viewing experience, visit House of Butterfly to check out these brands. The best part is that you get the best TV price in Bangladesh by visiting them.
5. Sports Mode
This feature allows viewers to get the most out of their viewing experience when watching sports. It can be found on many smart TVs. With the blessings of this feature, you can enjoy the followings -
-Brighter, sharper, and more vivid picture quality.

-Improved color accuracy and contrast.

-A more immersive experience by optimizing the picture.
This mode works especially well with LG OLED TVs, providing stunning picture quality. House of Butterfly can be the perfect choice for sports fans who are looking for the best LG OLED television price in Bangladesh. Having said that, if you consider the best television price in Bangladesh, Samsung QLED TVs are also excellent for sports viewing.
6. Self Lit Pixel
One of the most impressive features of a smart TV is the Self Lit Pixel. This type of technology allows the TV to produce light without needing a backlight, thus making this feature very unique. The result is that you can enjoy the best picture quality even in dark rooms.
The picture quality on a Self Lit Pixel TV is often much better than that of a traditional LED TV. Both an LG OLED TV and a Samsung QLED are advanced when it comes to featuring this technology. If you want to take advantage of the best television price in Bangladesh, then choosing either one of them is definitely the way to go.
7. Dynamic Crystal Color
This technology is able to produce a stunning range of colors, bringing images to life and creating a superior experience. Samsung QLED TV is one of the best televisions offering this feature in Bangladesh. While the price of this television is slightly higher than other typical televisions on the market, it is still a great value for money.
The best part? House of Butterfly offers the best TV prices in Bangladesh, making the Samsung QLED TV a great buy for those looking to upgrade their home entertainment system.
8. Crystal Processor 4K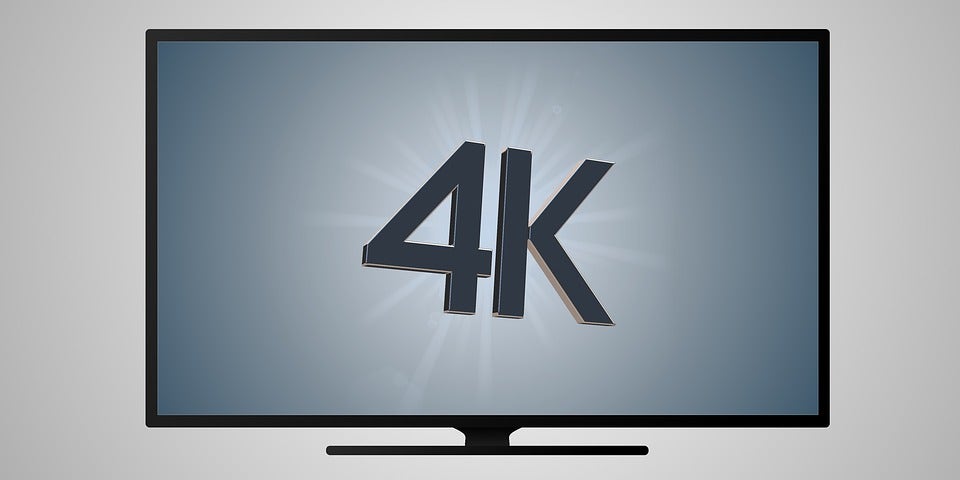 Also, it features AI-powered upscaling technology, which helps convert lower-resolution content into 4K resolution for a better viewing experience. When it comes to price, the Samsung QLED television price in Bangladesh is slightly higher. However, it offers excellent features at its respective price point.
9. Filmmaker Mode
A sophisticated feature available on contemporary Samsung QLED TVs is Filmmaker Mode. Basically, you can watch movies and TV shows in this mode as closely to their original formats as you can. The mode improves color and contrast while removing motion blur and judder. The result is a more cinematic experience, which makes it perfect for movie nights at home.
Modern Samsung QLED TVs have this feature. So, if you are looking for the best TV price in Bangladesh, you can't go wrong with this brand. The Samsung QLED television price in Bangladesh starts at 65,900 bdt, which makes them some of the best television prices in Bangladesh.
10. Magic Remote
The LG Magic Remote is a game-changer when it comes to your TV viewing experience. This type of remote is powered by a unique LG Voice Mate speech recognition technology to enable -
-Searching for content through voice commands.

-Switching between channels with a single click.

-Accessing features quickly and easily.

-Controlling the overall TV settings with voice commands.
Aside from the above features, the Magic Remote will take your TV to the next level. Whether it is a 4K Ultra HD or 8K resolution model, you can enjoy all of the features of the Magic Remote with an LG OLED television. With its easy-to-use pointer and built-in voice recognition, you won't want to go back to regular remotes ever again!
11. Voice Command Enable
One of the most impressive features of modern televisions is voice command functionality. It enables users to operate the TV solely with their voice. This feature can be particularly helpful for those who are unable to reach a remote due to physical limitations or any other reason.
Voice command allows users to change channels, play movies, adjust settings, and more simply by speaking a few words. LG OLED and Samsung QLED televisions are some of the best smart TVs that offer this feature. These TVs will be a great investment when you compare this fantastic feature to their incredible prices.
12. NanoCell Technology
NanoCell Technology is a cutting-edge innovation designed to enhance your TV viewing experience. It uses tiny particles that are 1 nanometer in size to produce an incredibly vivid picture with exceptional color accuracy and deep black levels.
What's more! To produce pure color and contrast, the nanoparticles filter incorrect and undesirable color waves. This technology is available on LG OLED TVs. The LG OLED TV price in Bangladesh begins in the low thousands. Hence, this makes it a great choice for those seeking the best TV price in Bangladesh.
13. AI Sound Pro
AI Sound Pro is an advanced sound technology that delivers rich and immersive audio for a more cinematic experience. With this technology, you can enjoy a realistic sound, background sounds, music, powerful bass, and the perfect balance between dialogue. AI Sound Pro is available on the latest LG OLED TVs.
The technology is designed to provide superior sound quality even at low volumes. The best part is that AI Sound Pro can be found at some of the best television prices in Bangladesh, making it one of the most affordable features to get in television. The LG OLED television price in Bangladesh is very competitive, so you can enjoy this feature without breaking the bank.
14. Dolby Atmos
When it comes to home theater sound systems, Dolby Atmos stands out. This revolutionary 3D audio technology creates a rich, immersive audio experience that surrounds the viewer from all angles. With Dolby Atmos, viewers will feel as if they are inside the action.
Dolby Atmos has been used in major motion pictures such as Dunkirk, The Avengers, and Rogue One. Luckily, it is also available on high-end TVs as an LG OLED TV. However, consider a model that includes Dolby Atmos for the ultimate audio experience. This will ensure the best TV price in Bangladesh offering this sound technology.
15. UHD AI Upscaler
You won't want to overlook the UHD AI Upscaler technology when looking for the best TV price in Bangladesh. In a nutshell, this feature helps to upscale content from 4K to 8K. This means that no matter what content you are watching, whether it be an HD movie or an SD show, it will be rendered in 8K quality.
Considering the best television price in Bangladesh, House of Butterfly can offer this feature with its LG and Hisense models. The LG OLED television price in Bangladesh is already quite affordable, just as it is for Hisense TVs. Getting a UHD AI-enabled TV can be a great deal regarding the best television price in Bangladesh.
16. Smooth Motion
With the help of motion smoothing, your TV can calculate the missing pixels between the natural frame rate (FPS) and the current FPS. In order to establish a compromise between the two, it compares before and after images. After that, it includes more frames in the narrative.
Speaking of the most advanced features of television, smooth motion is a must-have. It enables the screen to smoothly transit between frames, providing an immersive viewing experience. The smooth motion feature is regarded as the following for various televisions -
-For LG televisions - TrueMotion

-For Samsung televisions - Auto Motion Plus

-For Sony televisions - MotionFlow

-For Hisense televisions - Motion Smoothing
Ghosting and blurring caused by quickly moving pictures are eliminated by motion smoothing features. On live television, such as during athletic events that are recorded at 30 frames per second, these motion-smoothing settings look fantastic. All in all, you will experience top-notch audio and visual performances.
Conclusion
To conclude this discussion, we would say to spend time on research to find a TV with the maximum number of features that are useful to you. At the same time, keep your purchase within your budget. Only then you can get the best TV deal. When it comes to price, modern televisions can be quite expensive. But don't worry; you can find the best TV price in Bangladesh at House of Butterfly.