Pick the Best Time to Buy a Refrigerator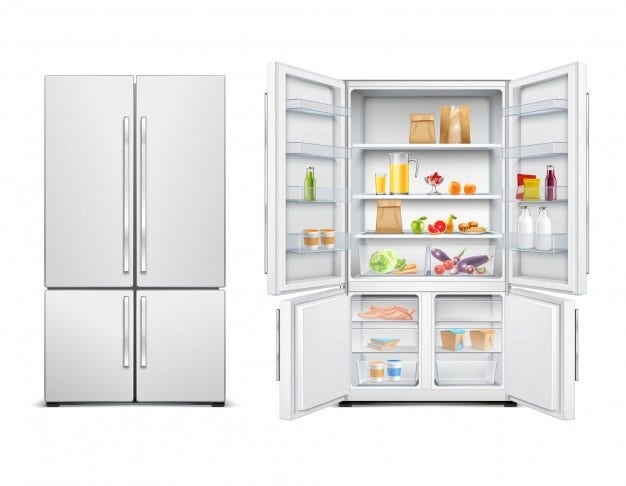 ---
Buying any home appliance needs planning depending on the need, want, budget and time. A refrigerator is an appliance that is one of the essential appliances for any kitchen. That's why buyers are getting wiser in choosing the appropriate time and opportunity according to their preference to make an informed purchase.
Currently, the market for kitchen electronics devices has become competitive. Buyers got more choices and options to choose from. Each brand will try to take the cake. Again, in reality, customer retention is not an easy job. To create brand awareness, inform offers, give ultimate service with the appropriate product helps to take the cake.
Right Time to Buy a Refrigerator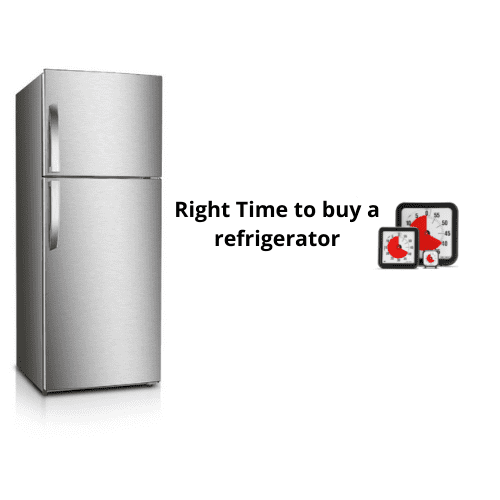 The term "Best Time" varies from person to person. Before thinking about the best time to buy we need to go through some steps like:
# Do you Need the Refrigerator Right Now?: It's possible that you already have one and won't need to buy another one for a couple of years. You can repair it if you want as per the requirement. In other words, if you don't need to buy it, there's no point in even thinking about it! As an alternative, if you're looking to buy a new one to replace your old one, you'll want to find the best deal possible.
# What Drives Your "Need" to Buy a Refrigerator: If we need the product, we think about buying it in the best possible and affordable way. Without a need, there is no question of thinking about purchasing It. We need to identify the source which creates the demand.
# Do Your Need Driven You to the Final Purchase: You have to have the buying will and affordability to make the final purchase. Some offers or easy EMI/ kistis can influence you to the last action. You may get influenced by seeing an offer and want to replace or buy the existing refrigerator to avail of the request.
# Pick the Right Time for You: Life expectancy for a refrigerator is around eight years old. It can show some problems after using it for some period. This is why repairing it can be an option before changing it or buying a new one. But if you need to replace it, it is better not to be late.
If you are clear enough to purchase a refrigerator, then look for the right time to get it in the best possible way. Look at the features and opportunities to make an informed purchase.
---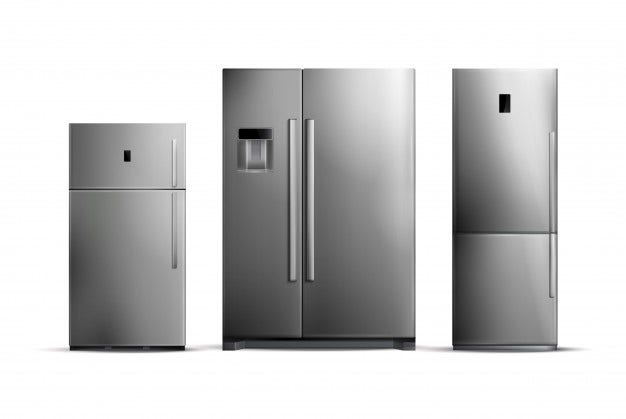 New models got better features, better compressors, better outlooks to offer. Day by Day, our life is going busy, and we want smart devices which will make our life easy. Cooling the foods for a more extended period is not the only priority for keeping a refrigerator in the kitchen.
No one wants an extra ice block mess inside the refrigerator nowadays. It is vital to use every space of the compartment properly. People are going for No-Frost in this case.
Again, Refrigerators come in different shapes, colors, styles, models, features, and budgets. The configuration matters on the budget as well. Buy the accurate one who will fulfill your purpose and need.
Suppose we do not have an extra freezer; we want Bottom Mount as per our requirement. Side by side is the best choice for its stylish outlook and features. It looks classy in our kitchen as well.
We want to store food for a more extended period without altering the taste. We want to have a hygienically fresh fridge by avoiding odor problems, uneven cooling, water-dropping, etc. This is why go buy a new smart fridge with new innovative technology like LG Hygiene Fresh Refrigerator.
Purchase Refrigerator at the Best Possible Price
Customers can purchase refrigerators at the best possible price if they keep an eye on offers provided by the company.
# Summer (Seasonal) Offer: Season and weather do affect pushing the need and act immediately. You may want to buy or replace your refrigerator for a couple of days. The summer season may push you to decide between buying a refrigerator. At that moment, a "summer offer" is what you need for the final push, and believe it immediately.
# Occasional Offer: Offers are like appealing cakes to a hungry baby. This is the consumers' favorite pushing tool, transforming us into consumers. There is not a single person who does not like an offer of discounts. In Bangladesh, Occasional offers are launched on Eid, Pahela Baisakh, New year, and all with discount prices. It can be the right decision to get the same product at a lower price.
# Easy Kisti/ EMI offer: Refrigerators are one of the essential kitchen appliances in every household. The cost varies according to the model, features, and other factors. Because an appropriate budget is required, not everyone can afford the equipment at the total price. Many of us may be unable to purchase it all at once. Kisti and EMI services are on their way. Many of us may become customers if the EMI and kisti facilities are sufficient. The simple purchasing and availability procedure provides the extra push we need to buy. This is probably the best time to buy a refrigerator.
# Clearance Sale: If you want to buy a particular refrigerator, but your budget does not approve of you, you can wait till new models come. It will drop the price range of the previous models, and you may get that particular model at a clearance price. That time can be your best time to buy the refrigerator.
---
Conclusion
Numerous factors influence a purchase choice. One may be best to you, but not to me. However, getting the same goods for a lower price is the best deal. You may establish a plan to act following your needs, affordability, and priorities if you know what they are. Perhaps if you wait a few weeks, you will be able to take advantage of a deal. As a result, you develop a well-informed purchasing plan and a clear understanding of market offerings.