All about Chest Freezer- Make an Informed Purchase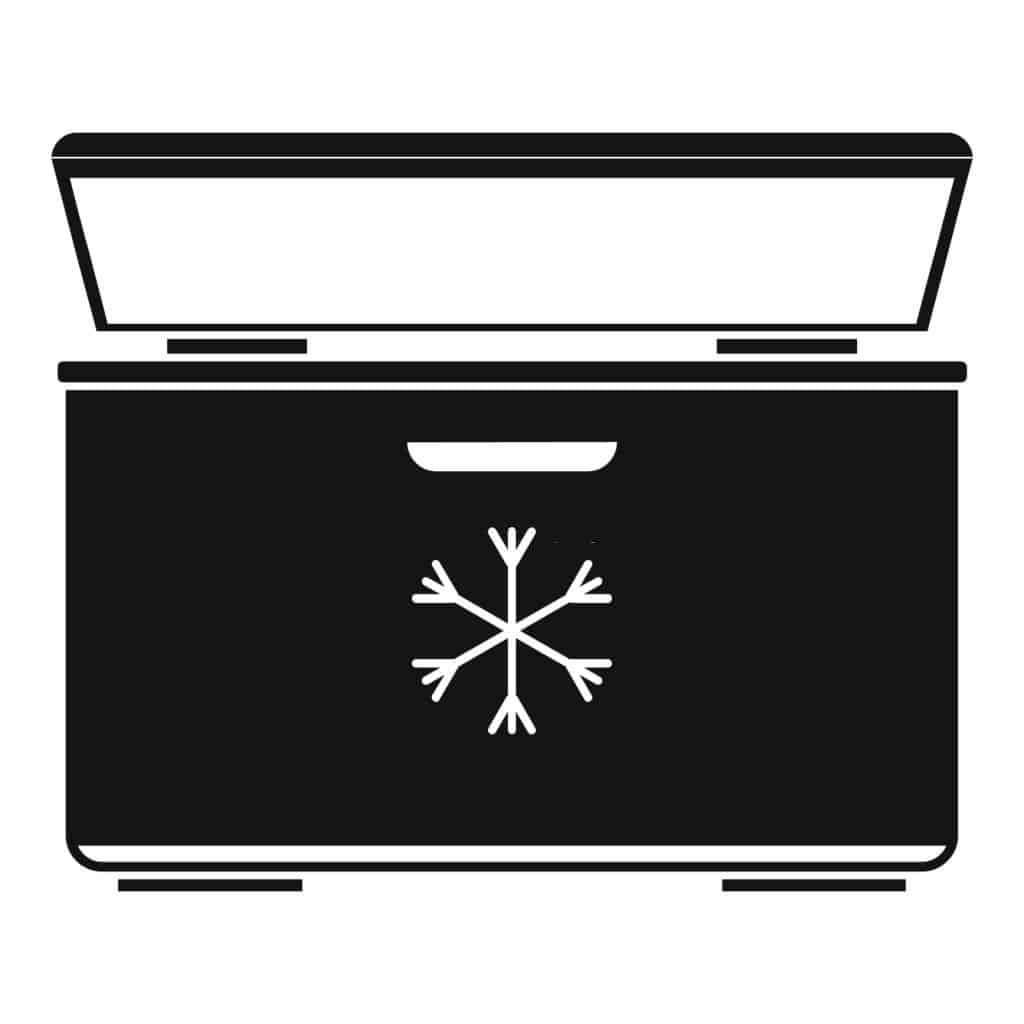 Your Kitchen may not become complete if you do not have a Chest Freezer as it is needed for a family to store heavy food items for a very long period. If you do not want to overload your refrigerators deep freeze with tons of meats, fish, dried herbs, and other items, a Chest freezer is a must. A Chest Freezer is a type of deep freeze that opens like a chest. It is a popular kitchen appliance, especially among large families. If you have a family of three or more people, you can invest in a Chest Freezer to properly balance the food load. It has a lot of storage space.
What is a Chest Freezer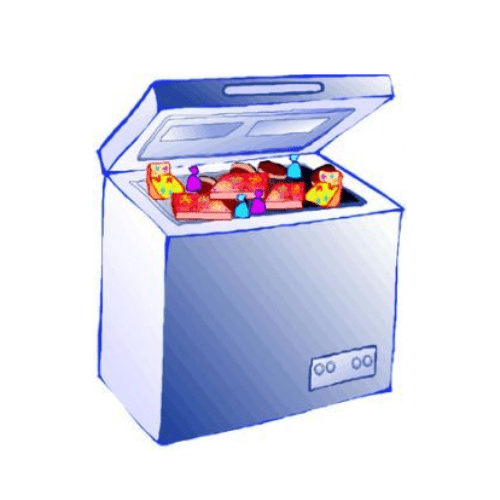 A Chest Freezer has a hinged lid that opens upward and is designed like a huge box or chest. A Chest Freezer requires enough space with plenty of headroom due to the cover. Although some tiny types are cube-shaped, most Chest Freezers are rectangular. Chest Freezers are available in sizes ranging from 10 to 25 cubic feet. Chest Freezers come in a variety of sizes, from small 60-liter versions to large commercial models with more than 1,130-liter capacity. The Chest Freezer's wide box proportions are ideal for storing bulky things that would otherwise be too large to fit in the refrigerator's freezing compartment.
Some Features and Usabilities of Upright Freezer that gives Benefits
Less Energy consumed:

To keep the food inside fresh and frozen, Chest Freezers have an airtight locking lid at the top. As a result, less energy is consumed to keep the container cool.

Huge Storage- Due to its vast storage capacity, the Chest Freezer can accommodate bulkier products. Because there are no shelves, it is simpler to fit a single large item like a Big Fish, Turkey. In comparison to an Upright Freezer, several Chest Freezers feature up to 20% (on average) greater usable space.
Price Range:

Chest Freezer comes in price ranges depending on its Freezer. Normally Chest Freezers are cheaper than deep Freezers or Upright Freezers. But it can have some advanced features and drawer systems in new models which may cost you more.

Lifespan:

Chest Freezer easily runs for 150-20 years. It gets a longer lifespan than an Upright Freezer or refrigerator. If you buy one Chest Freezer it can run up to 20 years for you easily.

Stable Temperature:

Chest Freezers store food at a more stable temperature. This means that objects can theoretically be frozen for longer periods without causing problems. Also, It can back up 3-4 days if load-shedding appears.

No Freezer Burn:

This is because they require manual defrosting; as a result, there is less air circulating through the freezer, reducing Freezer burn. Furthermore, no food is kept at the entrance, which may be at a different temperature than the interior.
---
When and Why to Buy Chest Freezer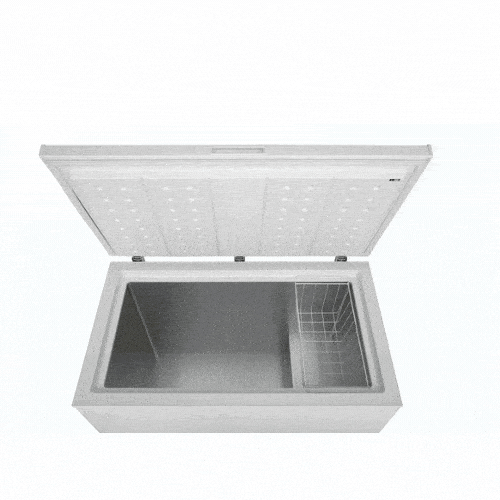 Need Huge Storage:

If you have a family with more than 3 members and do want to overload your Refrigerator then go for a Chest Freezer. It has a huge storage capacity to store heavy foods.

Back-Up:

If you live in a Loadshedding prone area, then the Chest Freezer is your best friend. As it needs manual defrosting, it creates an ice block inside the compartment. Which can give to 3-4 days back up.

Long-Time Storage:

If you want to store food for a longer time, a Chest Freezer is the best option. It can store food without making them moldy for a longer period. Also, it keeps its temperature stable, you do not need to worry about food Bacteria.

Cost-Efficient:

Chest Freezers are more cost-effective since they maintain temperature well and use the least amount of electricity to operate. Which means you can save money ( electricity bill) in the long run.
Some Shortcomings of Chest Freezer
Chest Freezer takes up lots of floor storage as it stands horizontally. You can not place it if you do not have enough floor space.

It is difficult to access. As it has fewer drawers and shelves, organizing problems appear. You may forget what you have stored at the bottom of the freezer. Even labeling and layering can not help as you can not see the bottom layer.

Cleaning up the ice mess is a huge problem. The maximum of the Chest Freezer does not have an auto-defrost system which means it makes piles of ice mess. Cleaning and maintaining is a hassle.
---
Chest Freezer VS Deep Freezer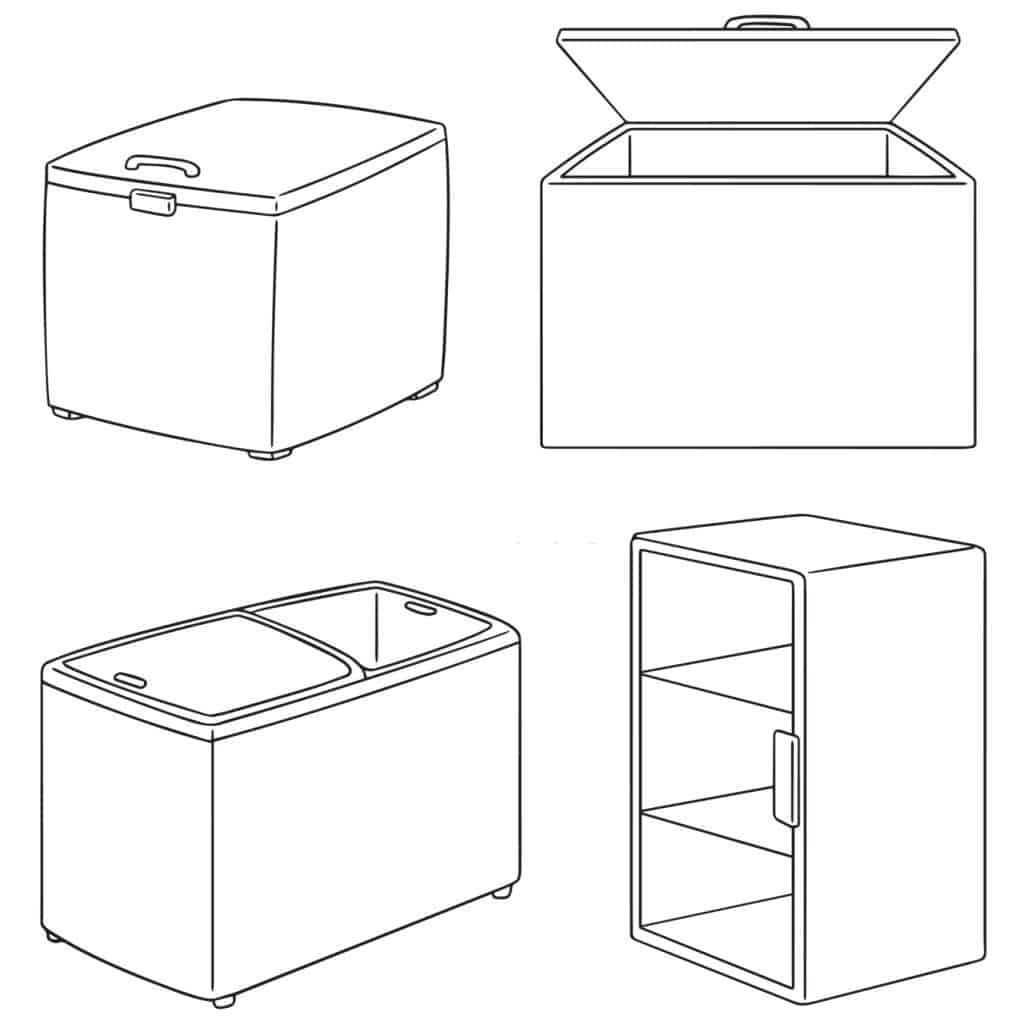 The term "Deep Freezer" refers to a type of freezer with more insulation for longer-term storage than a standard refrigerator freezer. Deep Freezers are commonly available as upright or chest freezers. A Chest Freezer is a Deep Freezer that opens in the shape of a chest. so, Chest Freezers and Deep Freezers are not interchangeable terms. The Chest Freezer is just a type of deep Freezer.
Conclusion
Chest Freezers come in traditional models as well as new models. New Chest Freezers contain more shelves and drawers, as well as auto, defrost systems. As it comes in various price ranges it is easy to have one with your budget. You have to decide on which type of Chest Freezer you want as per your preference for your family. There is no particular answer to which one is better. If you want energy and cost-efficient freezer with lots of additional storage, you can go for a Chest Freezer.