LG GT-T5107BM Black Glass
Inverter Linear Compressor
Door Cooling+
Hygiene Fresh+®
Multi Air Flow
ADD TO COMPARE
---
Inverter Linear Compressor®
Efficient Energy Saving
Energy efficiency of home appliances is now a key purchasing factor to consider. Thanks to LG's Inverter Linear Compressor®, ensuring market leading efficiency by using less components than conventional compressors. Hence, Inverter Linear Compressor® has less friction points, making less noise.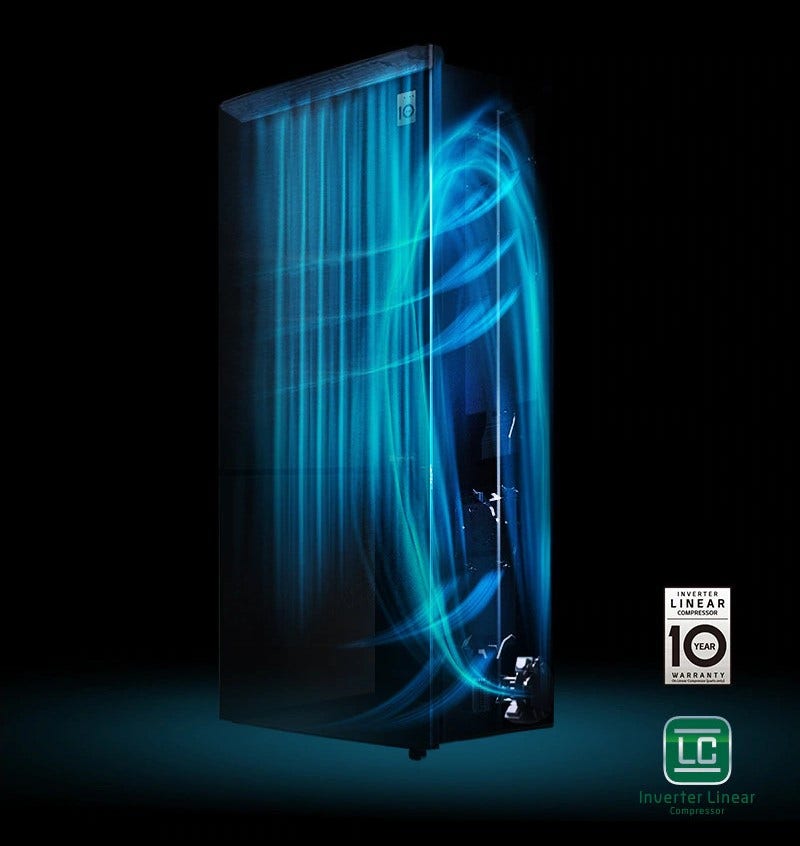 ---
Hygiene FRESH+™
99.999% Fresh Air
The intelligent air filter can not only remove bacteria up to 99.999%, but also minimize bad odor in the refrigerator. In addition, you can keep your food items fresher in the cleaner condition.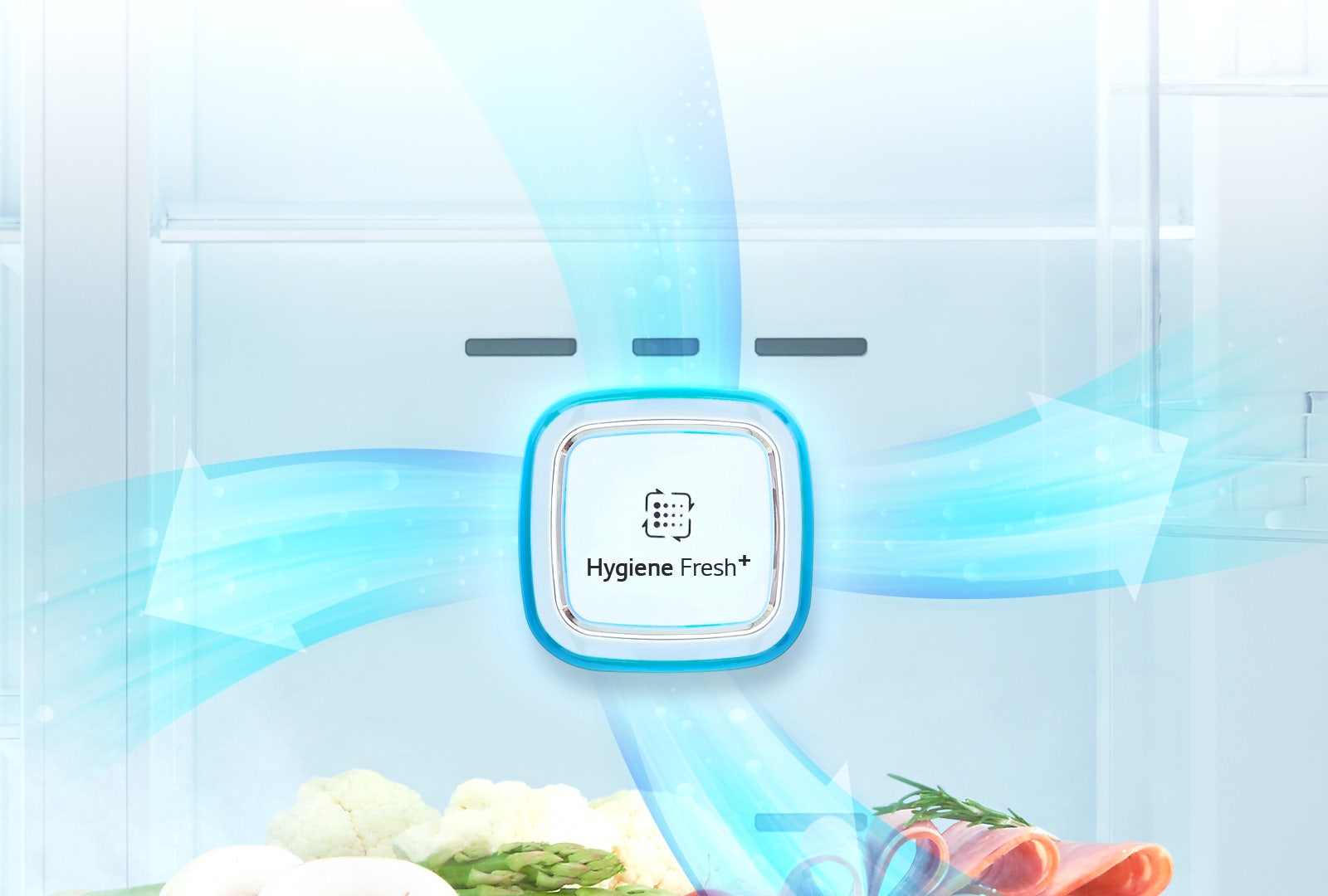 ---
DoorCooling+™
Even Cooling in Any Where
LG DoorCooling+™ makes inside temperature more even and cool 35% quicker than conventional cooling system.Significantly reduce the temperature gap between the inner part and the door side of the compartment.
---
Multi Air Flow
Multiple cooling air vents distribute and circulate cool air to every corner of the refrigerator, ensuring that each and every food item is properly cooled.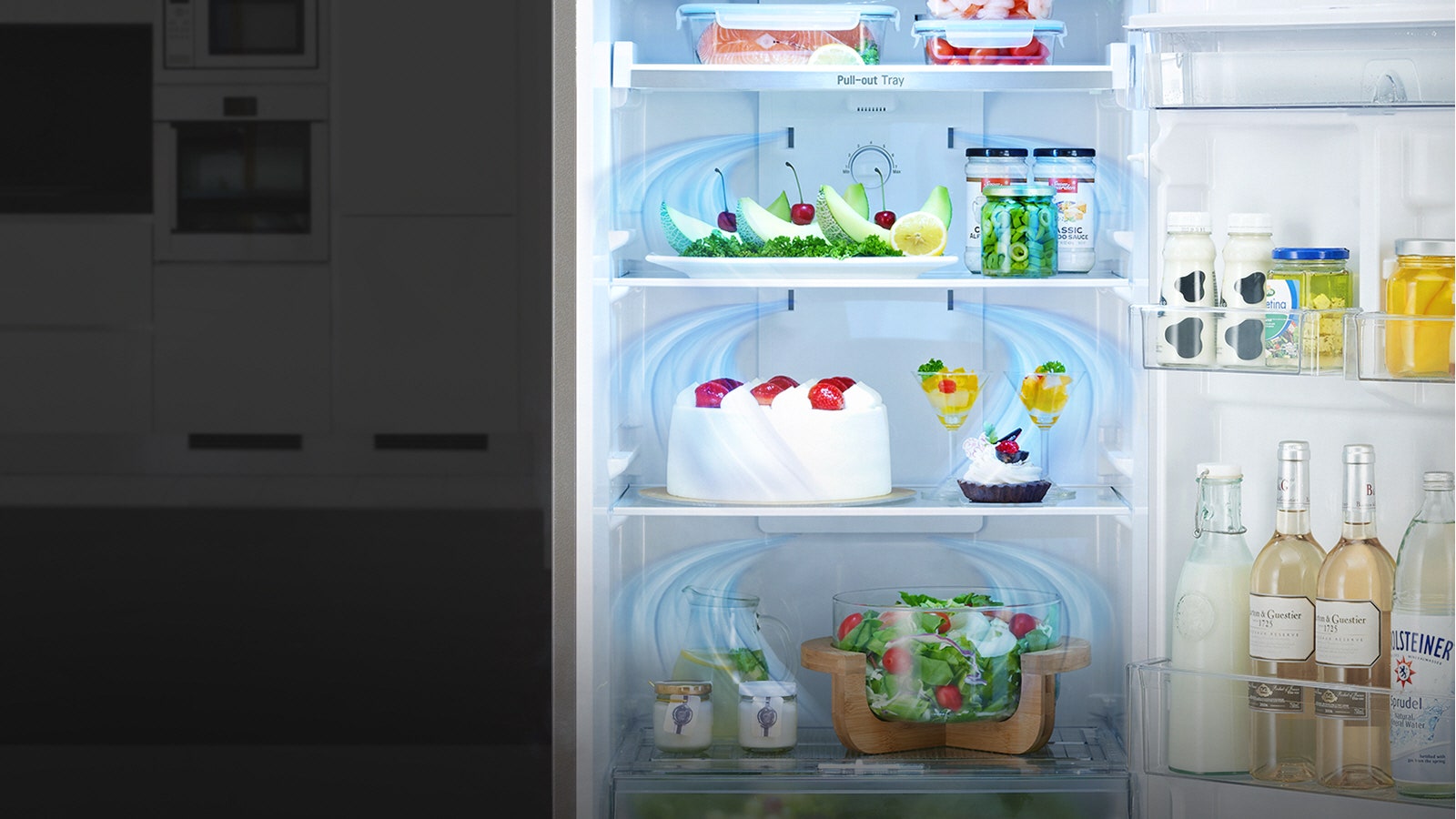 ---
Bioshield
The door seals of the refrigerator are treated with anti-microbial agent to prevent the growth of mould which can distort the seal of your refrigerator. The doors can then be tightly closed at all times with no cold air seeping out to maintain coldness, thus saving energy.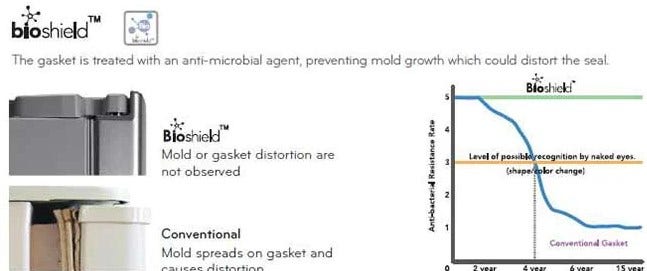 ---
NatureFRESH™
Delight Your Senses with NatureFRESH™
Enjoy fresh food and produce. Delight your senses for a joyful eating experience.
---
Moving Ice Maker
LG's top freezer refrigerator has a detachable & moving ice maker which you can easily take out and move this ice tray whenever they need more feezer space.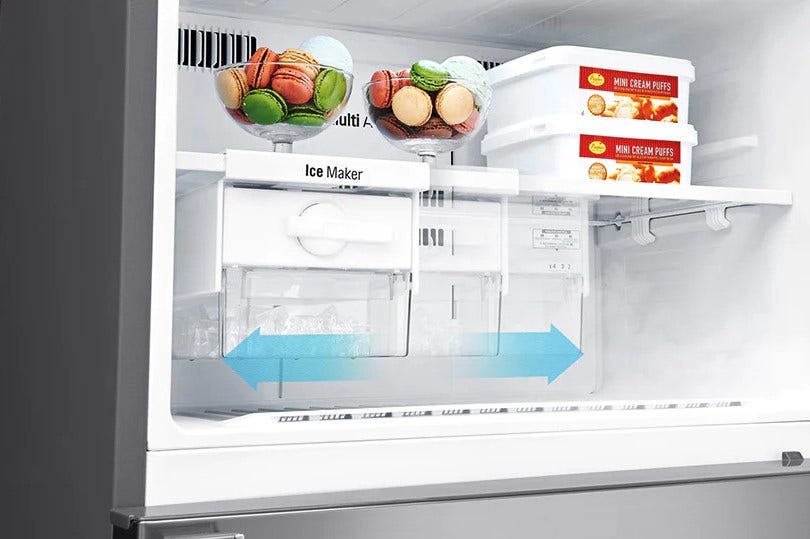 ---
DIMENSIONS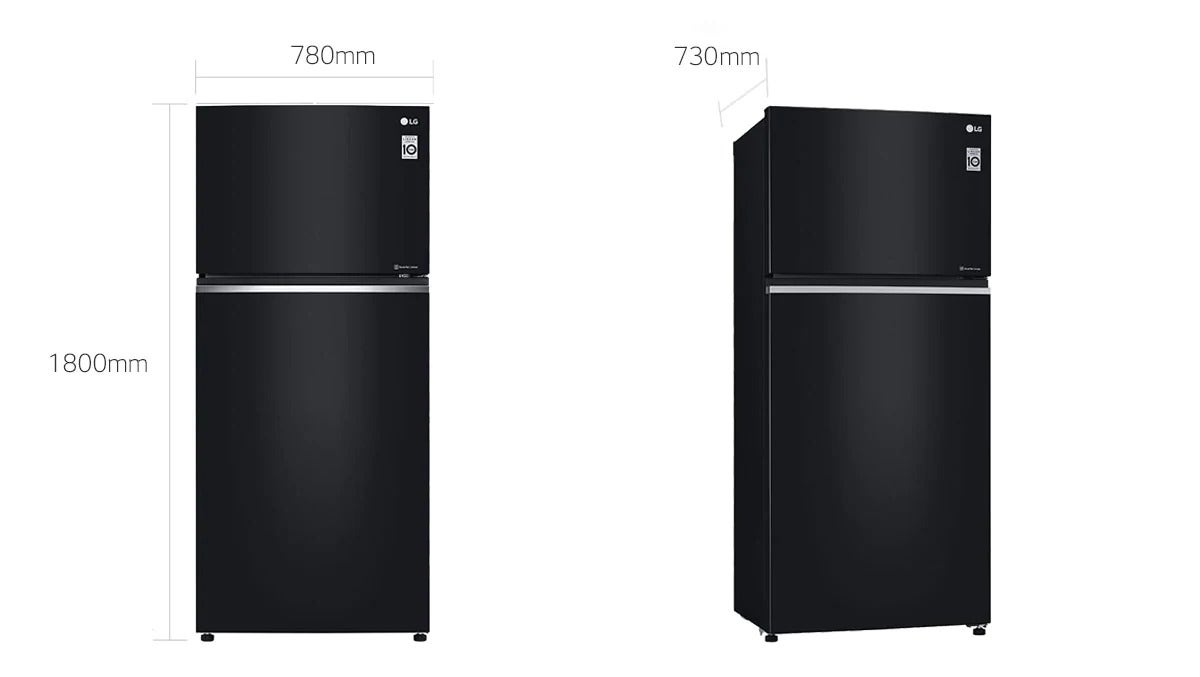 ---
Close
Highlights
Model No

LG GT-T5107BM Black Glass

Liter

Type

Refrigerator Type
Gross Capacity (Liters)
Gross Storage (total)

Gross Storage (Freezer)

Gross Storage (Refrigerator)
Capacity (Liters)
Net Storage (total)

Net Storage (Freezer)

Net Storage (Refrigerator)
General Features
Compressor

Doors

Door Cooling+

F Door Basket (Full)

R door Baskets (Full + Half)

Temp control

Antibacterial Gasket

Multi-Air Flow

Bio-Shield

Hygiene Fresh+®

Tempered Glass shelf

Display

LED Light

Cooling Technology

Humidity Controller

Color

Handle Type
Refrigerator Compartment
Egg Tray

No. Of Shelves

Cooling System
Freezer
Basket

Express Freeze

Ice Tray

Twist ice maker
Dimension
Product Dimension (HxWxD) mm
Warranty & Installation
Compressor (Yrs)

Parts (Yrs)

Service (Yrs)
What People are saying
There is no reviews in this product.