Inverter Linear Compressor
InstaView
Door-In-Door
UV Nano
Hygiene Fresh
LG ThinQ™ (Wi-Fi)
ADD TO COMPARE
InstaView ThinQ™
Knock Twice & See Inside
Knock twice and see 23% more of what's inside with the latest generation of InstaView Door-in-Door™.
Craft Ice
Long-lasting craft ice, without the work
Elevate your drinks with LG-exclusiveCraft ice slow melting ice balls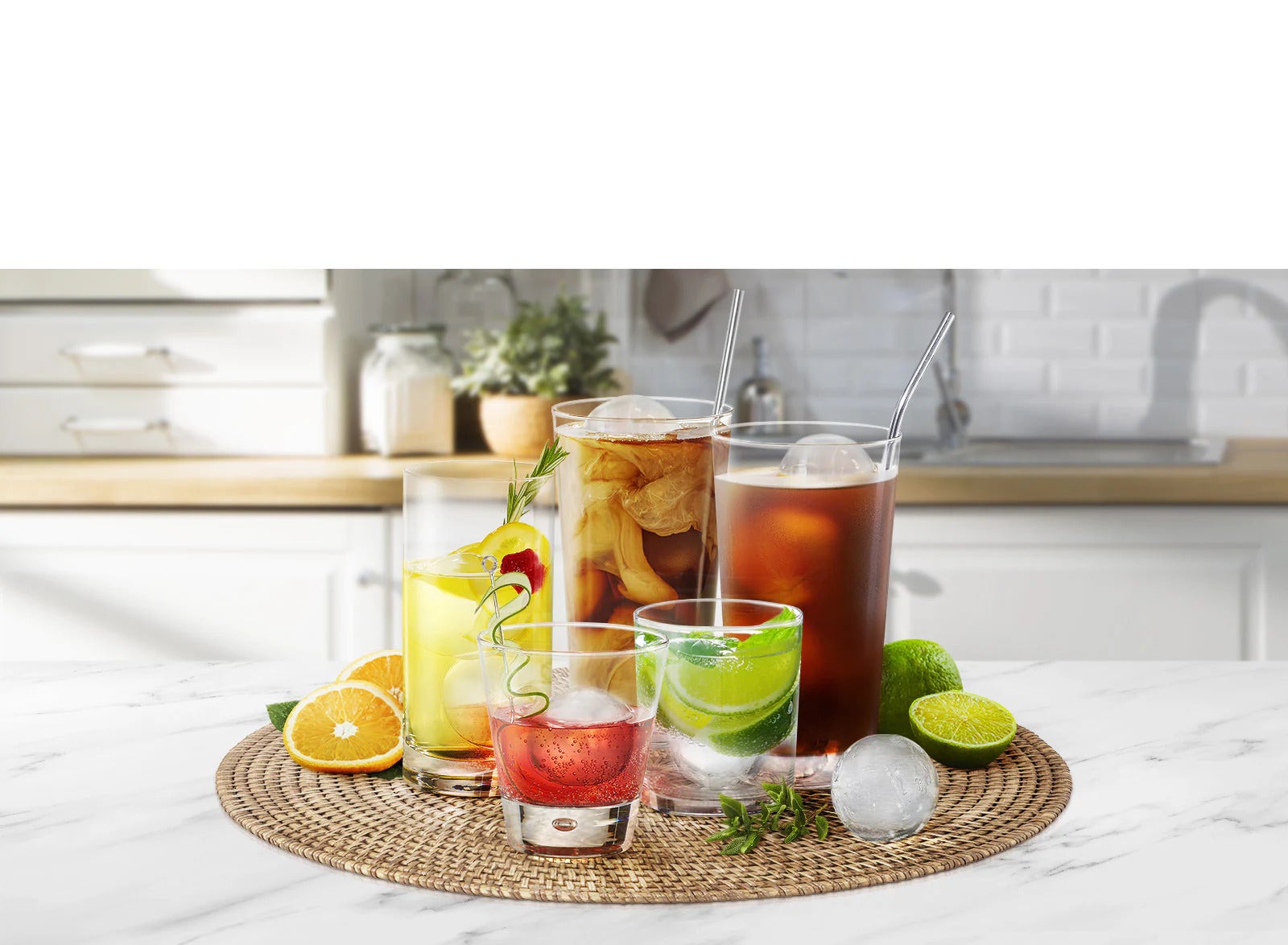 LinearCooling™
Seals in Farm Freshness Longer
LinearCooling™ reduces temperature fluctuations, locking in the flavor of fresh for up to 7 days.
DoorCooling+™
Delivers Freshness Evenly & Faster
Drinks are colder and food stays fresher with the even and faster performance of DoorCooling+™.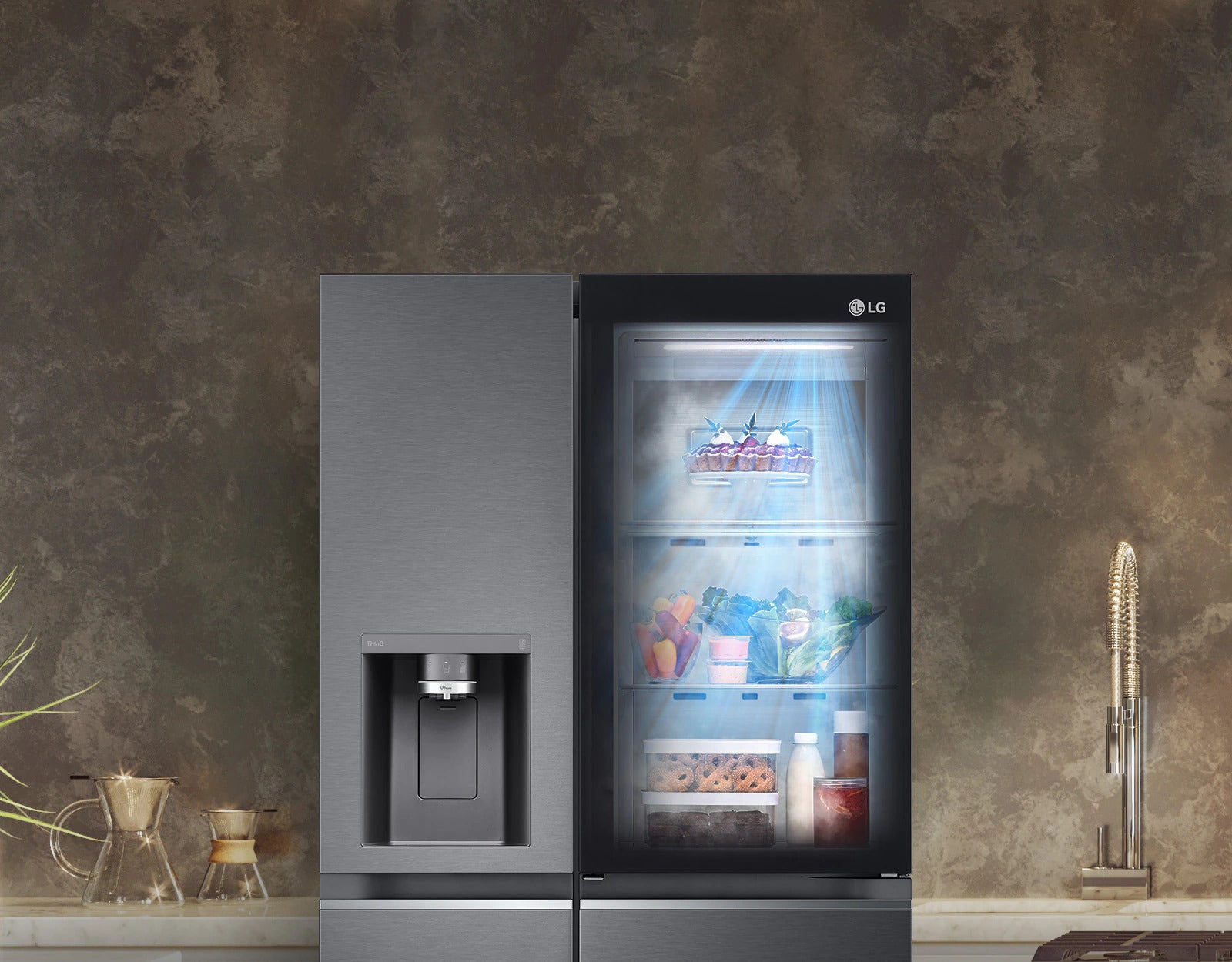 UVnano™
Refresh Your Dispenser Nozzle Every Day
Automatically reduce *99.99% of bacteria from the water nozzle with UV light.
Hygiene Fresh+
Minimize Bacteria and Odors, Maximize Freshness
Keep your fridge clean with Hygiene Fresh+, which deodorizes and removes up to 99.999% of bacteria.
Simple Control with Voice Assistant
Tell your refrigerator exactly what you need, when you need it. Say, "Turn on Express Freeze" and the AI speaker will listen and make sure your groceries are taken care of.
Connect and Control from Anywhere
The LG ThinQ™ app allows you to easily connect with your refrigerator in a way you never could before. Turn on 'Express Freeze' with just the tap of a button.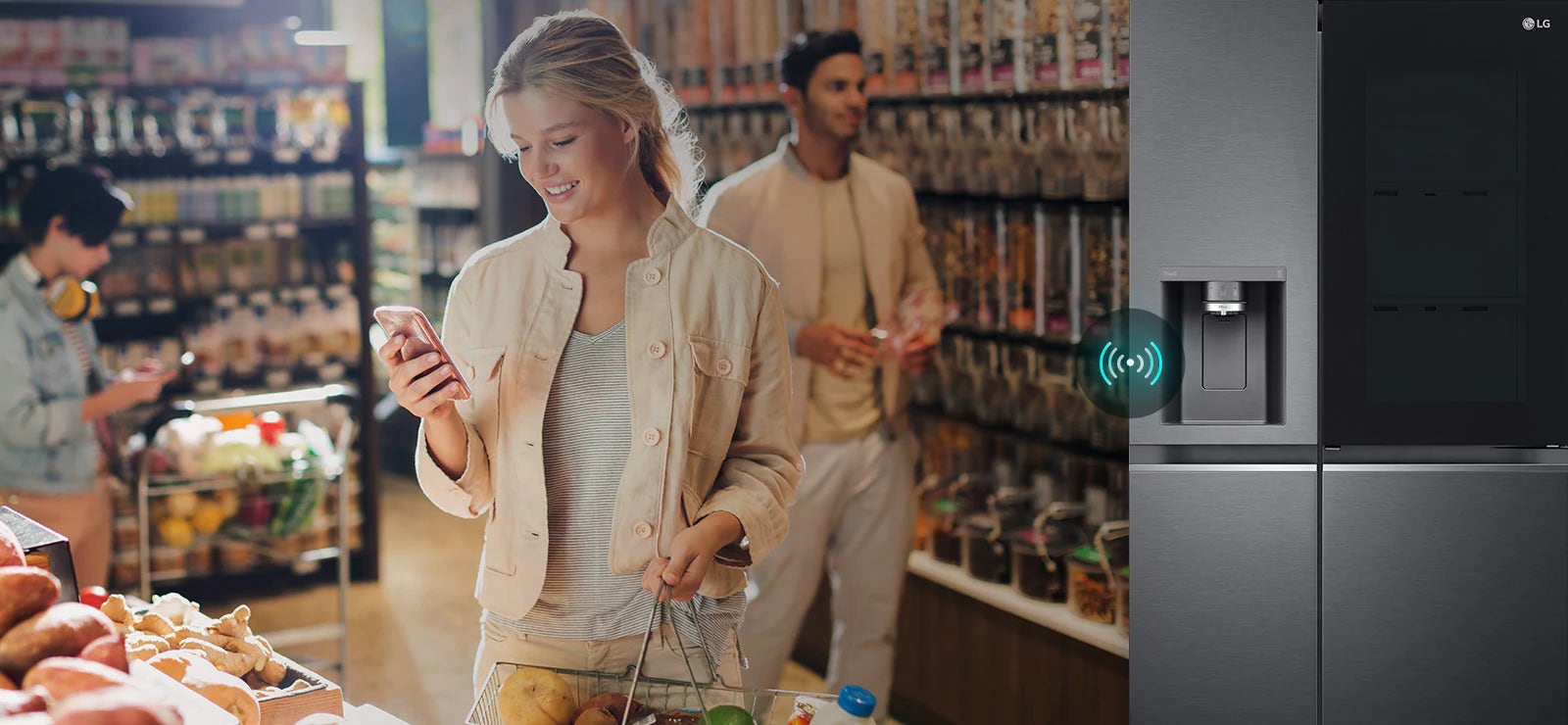 Close
Highlights
Model No

Liter

Type

Refrigerator Type
Capacity (Liters)
Net Storage (total)

Net Storage (Freezer)

Net Storage (Refrigerator)
General Features
Compressor

InstaView Door-In-Door™

Doors

Door Cooling+

Door Key Lock

Multi-Air Flow

Tempered Glass shelf

Smart DiagnosisTM

Wi-Fi

Deodorizer

Color

Handle Type
Dimension
Product Dimension (HxWxD) mm
Warranty & Installation
Compressor (Yrs)

Parts (Yrs)

Service (Yrs)
What People are saying
There is no reviews in this product.