Smart Inverter Technology
Even Heating & Defrosting
i-wave
Tasty Grilling
Stable Turntable (Hexagonal Ring)
ADD TO COMPARE
---
Welcome LG NeoChef Restaurant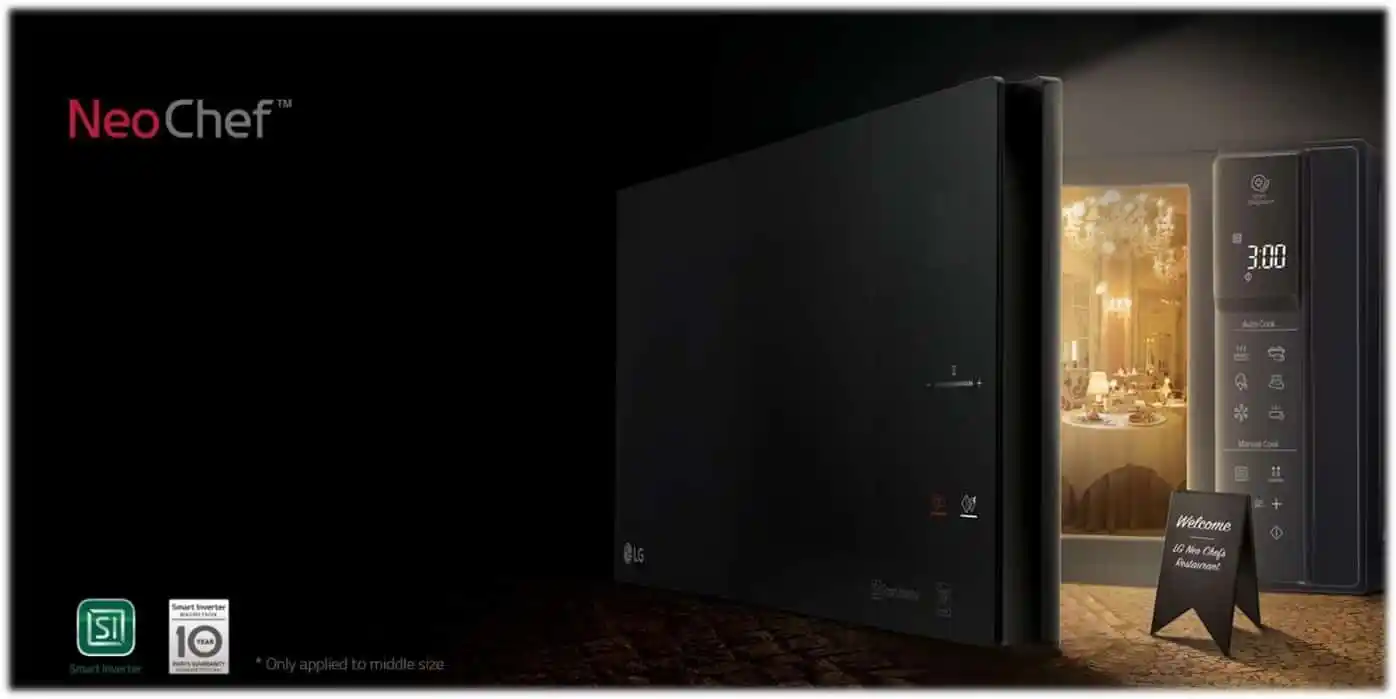 ---
Smart Inverter
LG's Smart Inverter technology provides precise cooking power to reheat and defrost a wide range of foods faster than ever. Thanks to precise temperature control, you can cook a variety of dishes that microwaves were previously never able to prepare.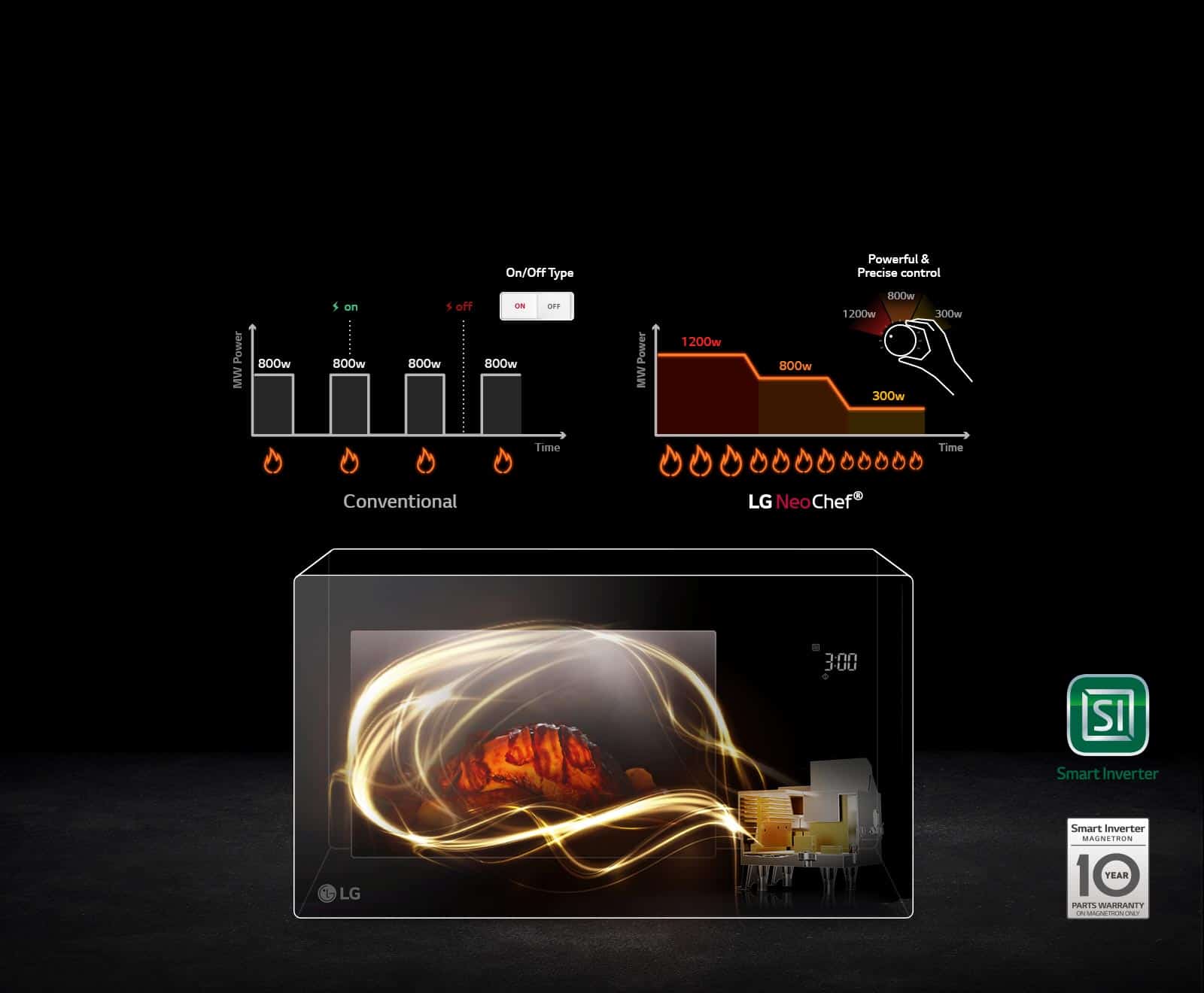 ---
Even Heating
Heat every dish to an even temperature using delicate temperature controls for a more satisfying, tastier dining experience.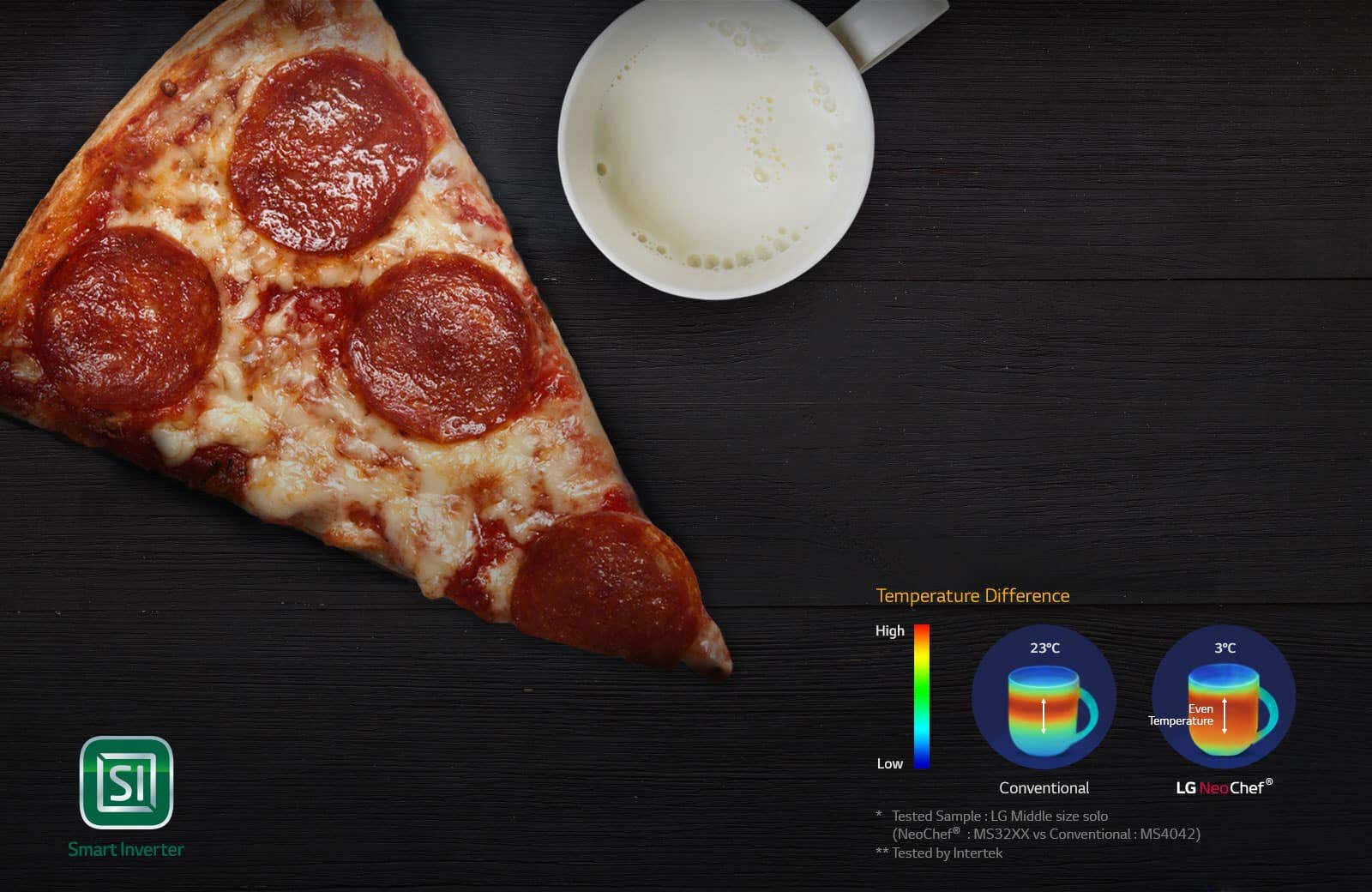 ---
Even Defrosting
By adjusting the temperature to fit the job, meat can be evenly and thoroughly defrosted more perfectly than you've ever experienced.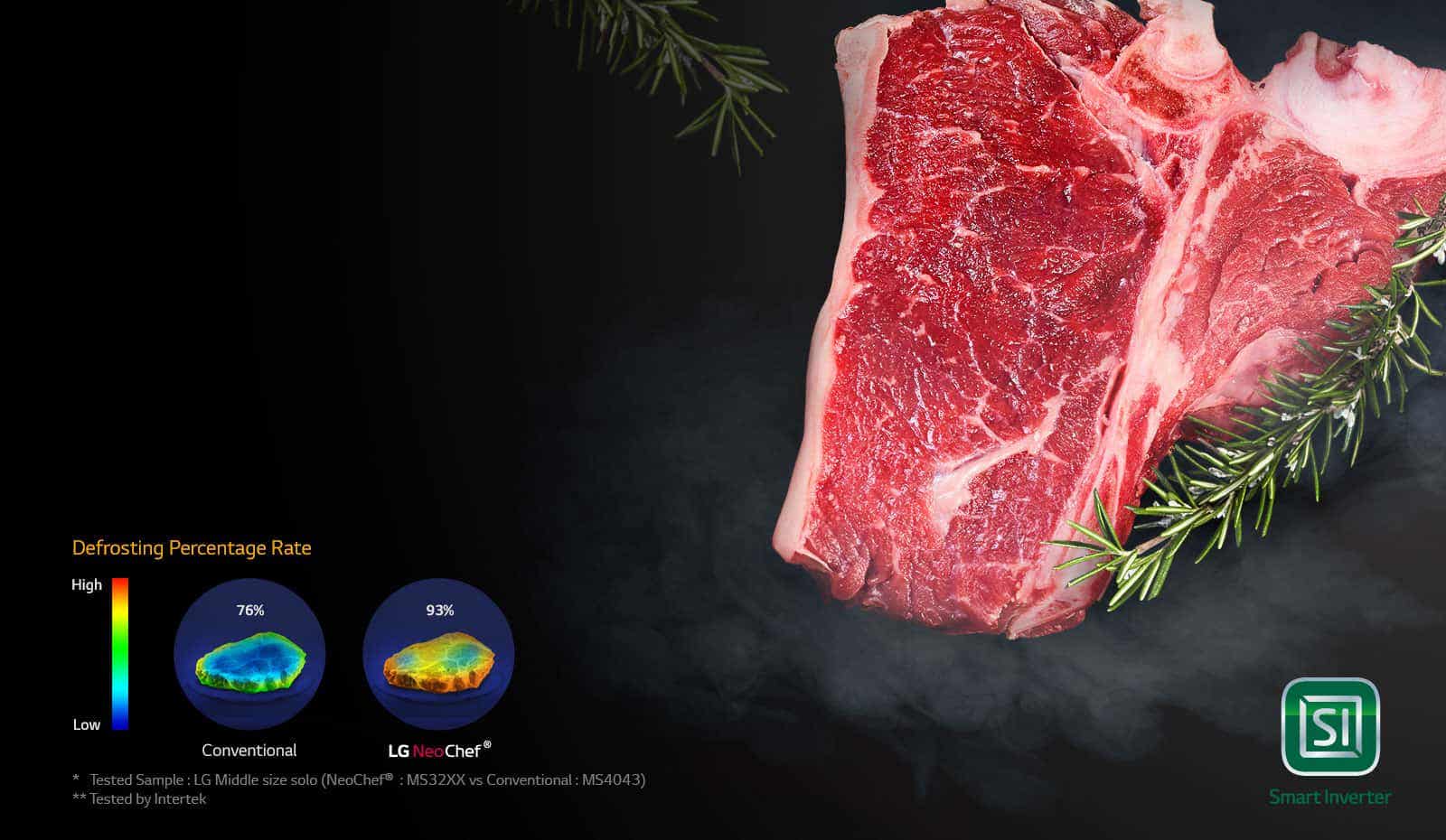 *Tested Sample : LG Middle size solo (Neo chef TM :MS32XX vs Conventional : MS4043 )
**Tested by intertek
---
Tasty Grilling
Evenly sear and crisp your food to grilled perfection without having to deal with a hot stove.
---
Fast Cooking
Reduce cooking time for any dishes with up to 1200W* of power on your side

.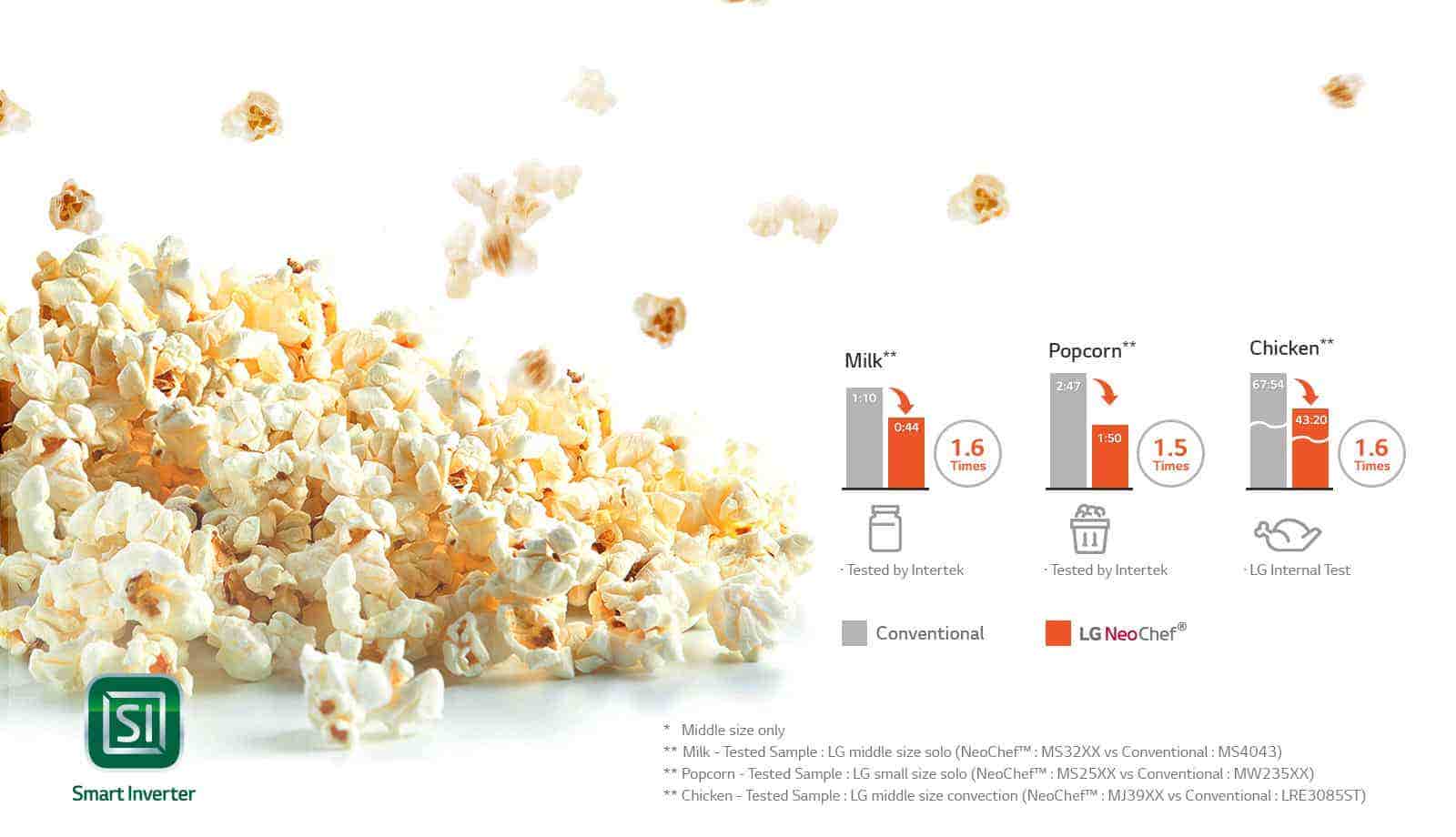 *Middle size only
**Milk - Tested Sample : LG Middle size solo (Neo chef TM :MS32XX vs Conventional : MS4043)
**Popcorn -Tested Sample : LG Small size solo (Neo chef TM :MS25XX vs Conventional : MW235XX)
**Chicken - Tested Sample : LG Middle size convertion (Neo chef TM :MJ39XX vs Conventional : LRE3085ST)
---
Various Cooking
With just one appliance, you can warm up food or even ferment home-made yogurt.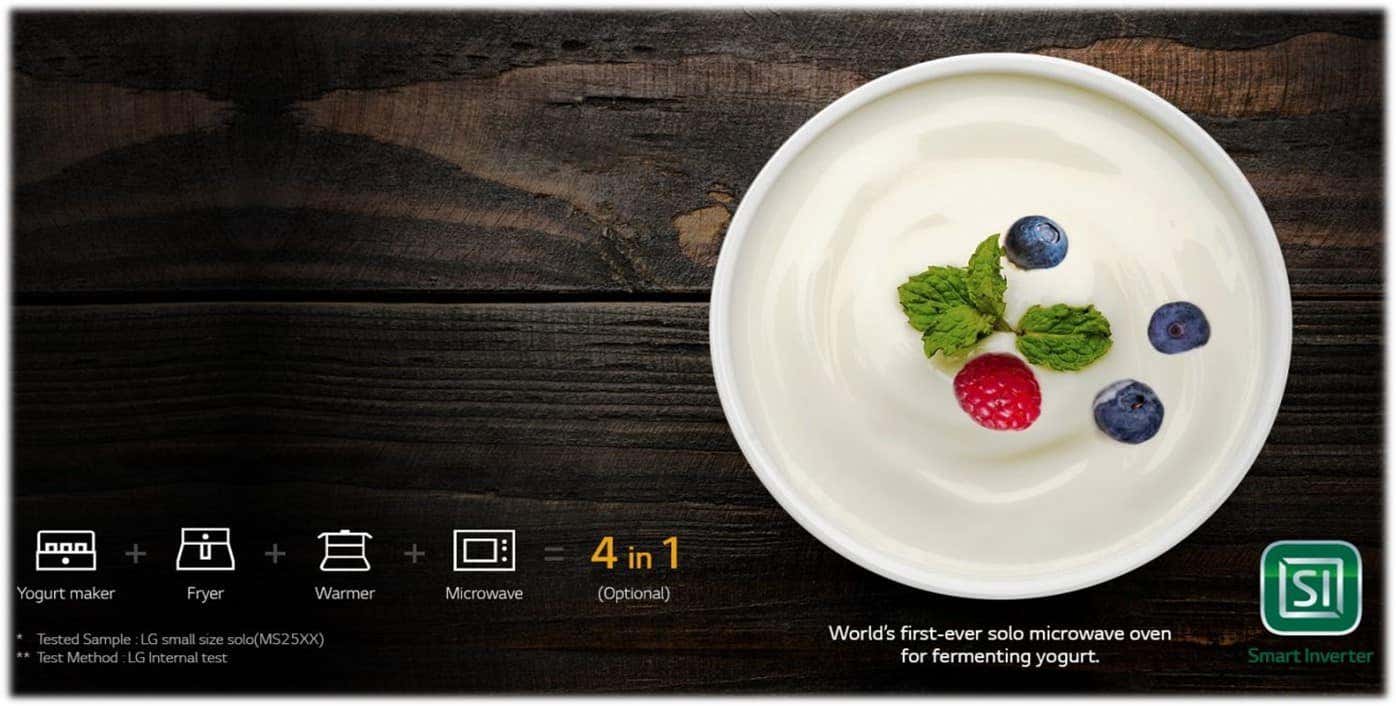 *Tested Sample : LG small size solo(MS25XX)
**Test Method : LG Internal test.
---
Stable Working
The NeoChef® can adapt to incoming power levels, which means you can always count on your microwave to perform, even in areas with low voltage, limited electricity or a low-incoming power supply (minimum 300W).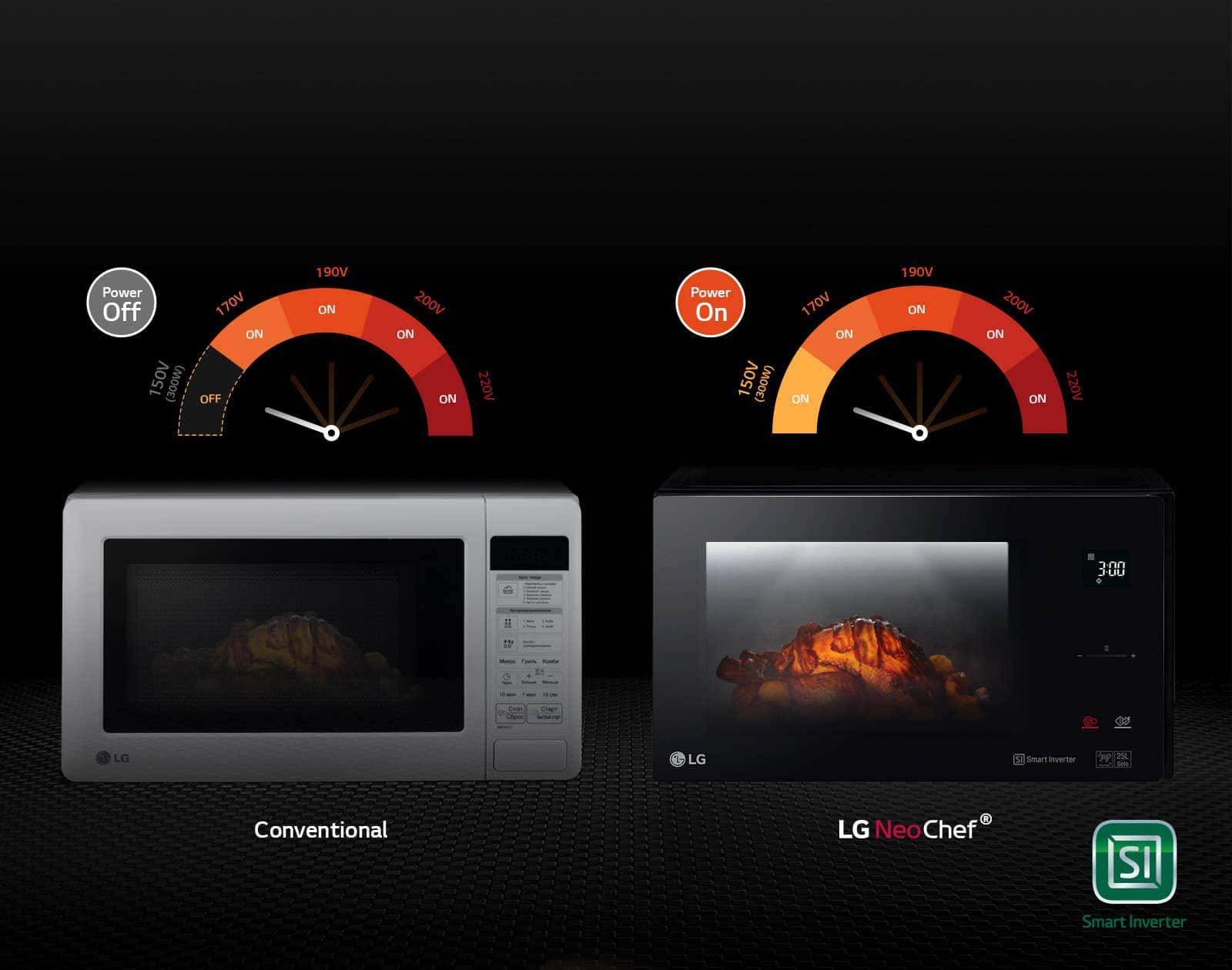 ---
99.99% Anti-Bacterial EasyClean
The Anti-Bacterial EasyClean interior coating makes cleaning simple and convenient. Just a few wipes are all it takes to clean the microwave interior. The coating eliminates 99.99% of harmful bacteria from adhering to the surface.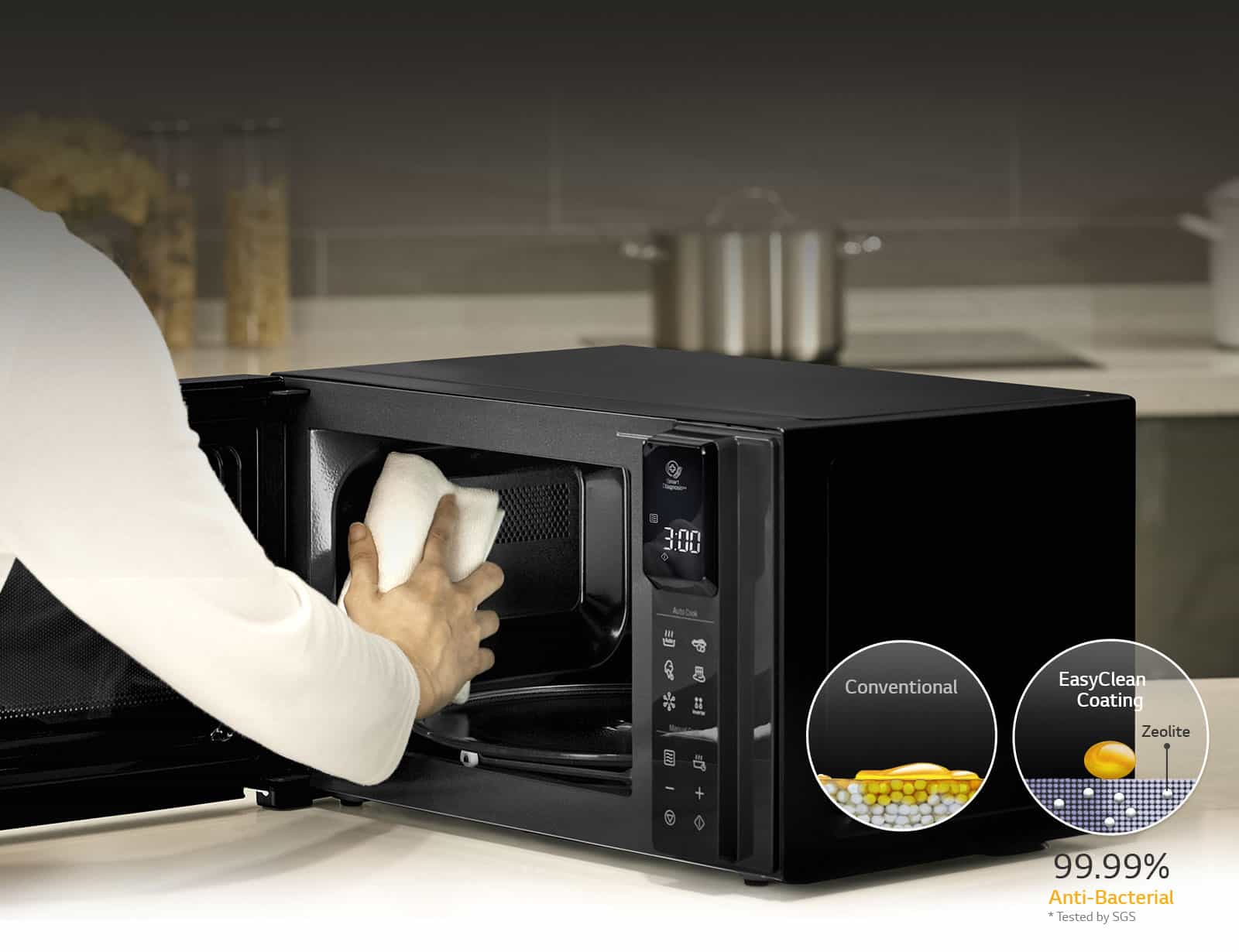 ---
LED Lamp
The interior white LED lamp is 3 times brighter and more energy efficient than the lights on conventional models, allowing you to easily check on the food's status without opening the microwave.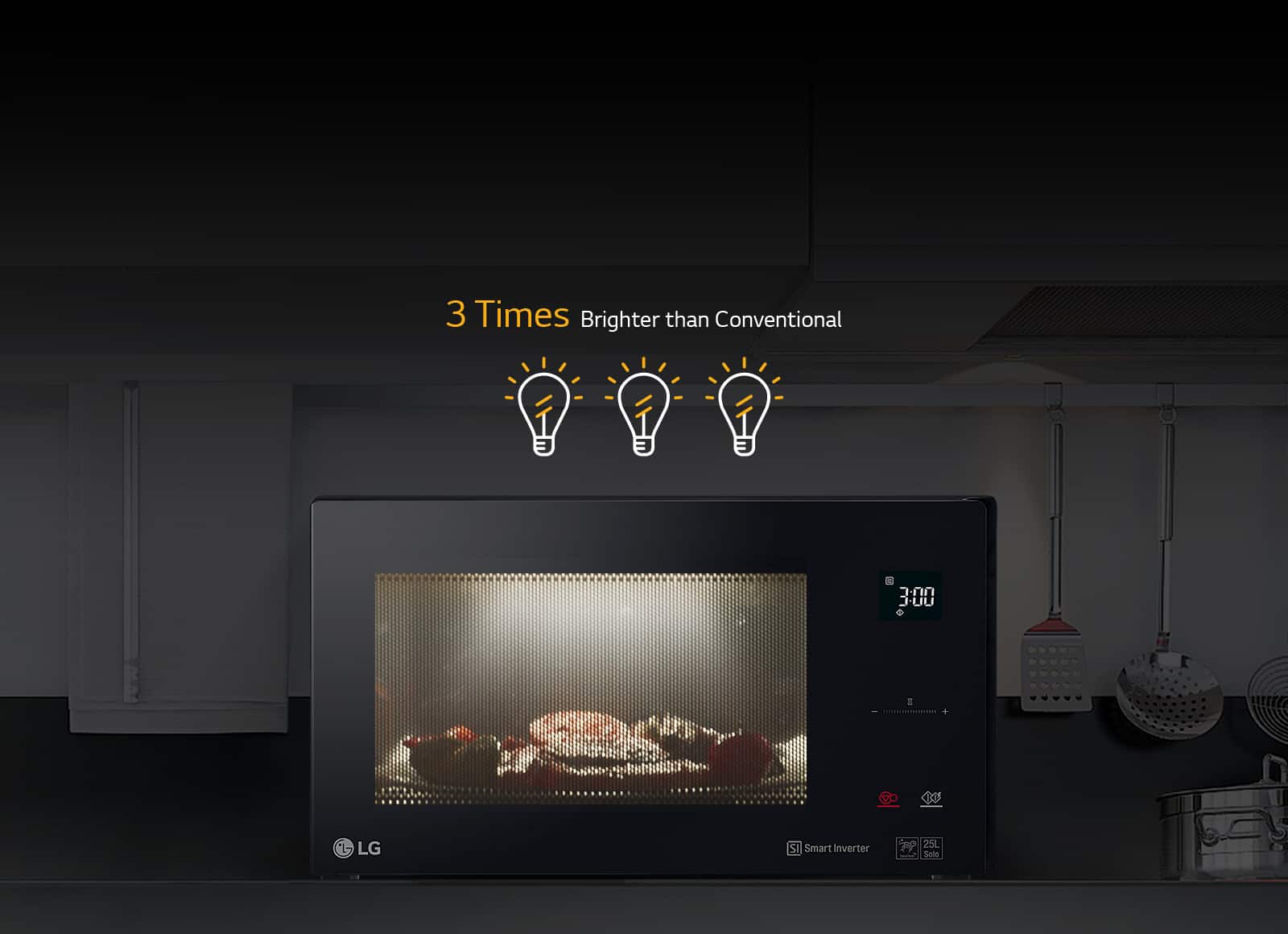 ---
Stable Ring
The innovative hexagonal ring stabilizes the turntable with six support points, which prevents off-center items from tipping and spilling during cooking.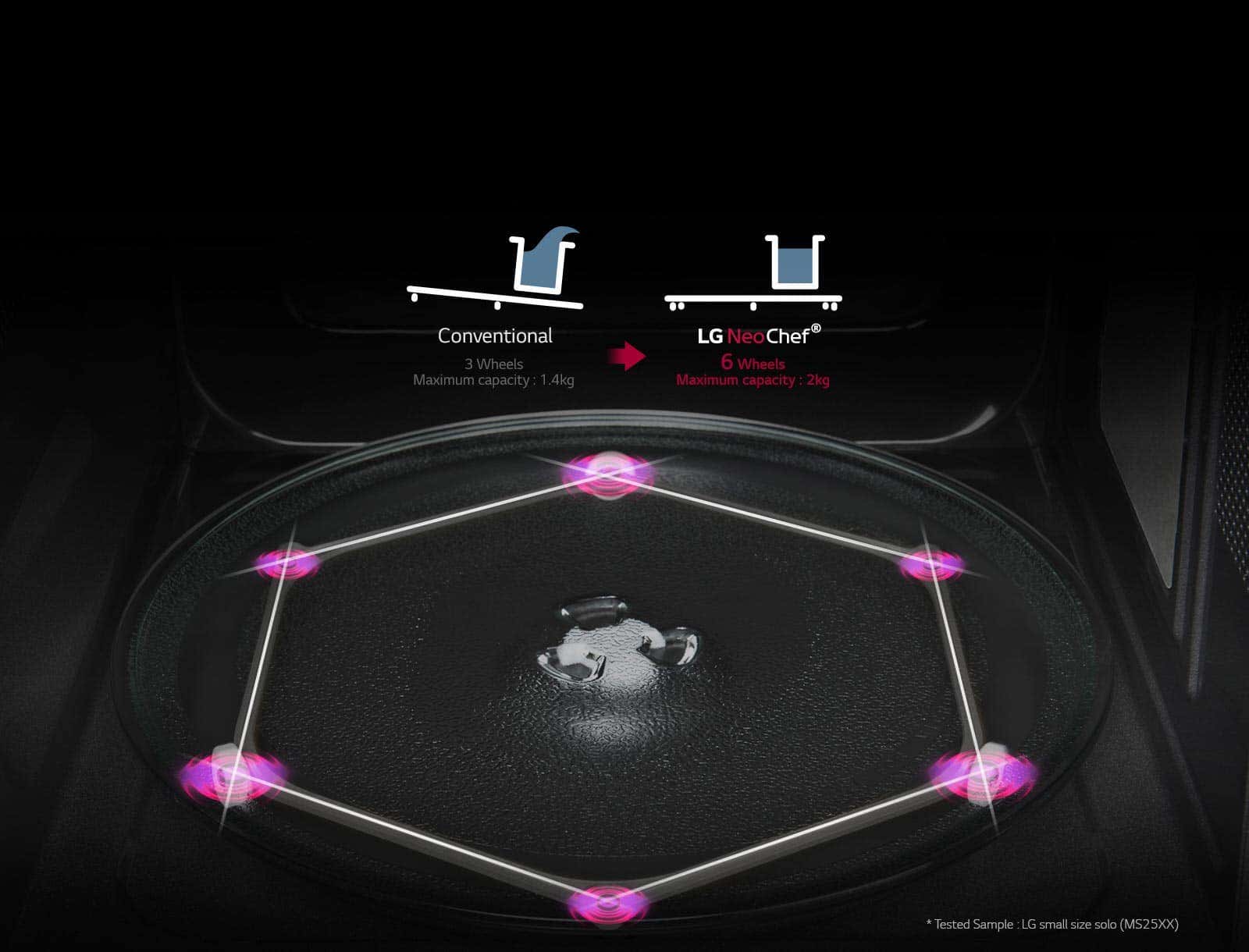 ---
Close
Highlights
Model No

Type

Capacity

Color

Control Type

Display

Door Design
Technical Specifications
Watts Microwave (Output)

Microwave Power

Grill Power

Combi (MW+Grill) Power

Electricity Power

Heater Type
General Features
Easy Clean Coating (Antibacterial)

Clock

Eco-on

i-Wave

Time Setting

Quick Start

Child Lock

More/Less

Taste saver

Turntable size (mm.)
Dimensions and Weight
Product Dimension(WxDxH)mm

Packing Dimension(WxDxH)mm

Gross Weight (Kg)

Net Weight (Kg)
Warranty & Installation
Spare Parts Warranty

Service Warranty
What People are saying
There is no reviews in this product.