LG TV Budget Guideline in Bangladesh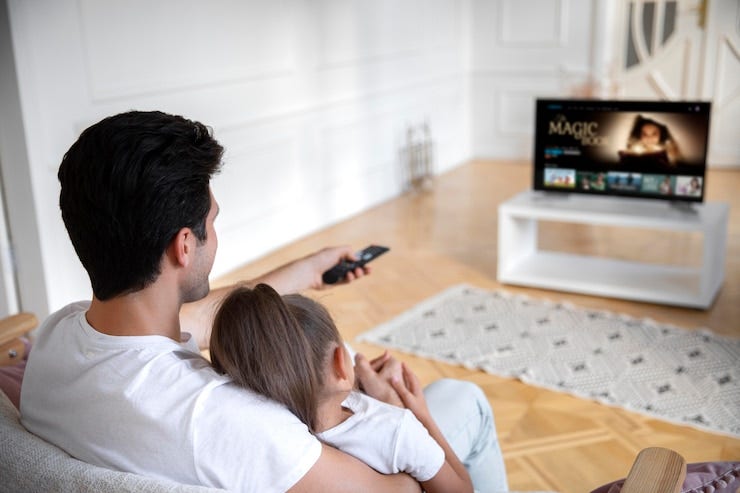 Are you in the market for an LG Smart TV? With so many different models available, deciding which fits your budget can be overwhelming.
LG has a reputation for producing high-quality televisions. LG TVs are simply amazing in terms of performance and features. When you're on a tight budget, it can be difficult to find the perfect LG TV. It is better to have some tips in advance to get the best price possible when shopping for an LG Smart TV in Bangladesh.
But don't worry! In this blog post, we will go through different features offered in LG smart TVs to help you find one within your budget. Keep reading to learn more!
The Cost of an LG Smart TV in Bangladesh
When it comes to buying a new television, one of the most popular brands is LG. LG televisions are renowned for their excellent features, reliability, and stunning picture quality. So, how much does an LG smart TV cost in Bangladesh? Well, the cost of an LG TV in Bangladesh depends on your chosen model and size.
LG flagship TVs are some of the most expensive models, ranging from around BDT 60,000-100,000. If you are looking for a more budget-friendly option, then an LG 43 inch 4K TV would cost you around BDT 40,000-50,000.
Meanwhile, some LG 43 inch TV prices in Bangladesh would be significantly lower, costing around BDT 15,000-20,000. Depending on your budget, you can choose an LG smart TV with the right features for you.
For the best TV price in Bangladesh, you should visit House of Butterfly. It is the ultimate place that offers exclusive discounts and deals on various LG television models. So, make sure to check out House of Butterfly for all your television needs.
The Different Features of an LG Smart TV
When it comes to buying a new LG Television, it is important to consider the features that you are getting for the LG TV price in Bangladesh. LG Smart TVs come with a range of features that you can use to enhance your viewing experience. Some of the most notable LG smart TV features include:
LG ThinQ AI:

This feature allows you to control your LG Smart TV using voice commands. You can access various services, such as streaming services and connected devices.

LG Filmmaker Mode:

This feature optimizes your picture and sound settings to get the best picture quality possible. It also minimizes motion blur and other distractions.

LG NanoCell TV:

This technology is available on LG flagship TVs. It offers vibrant colors, wide viewing angles, and deep blacks.

Self Lit Pixel:

This feature ensures that each pixel on the screen is lit up separately, providing a more realistic picture.

Sport Alert:

This feature provides customized alerts for your favorite sports teams. As a result, you don't miss any of the action.

PureColors:

This feature ensures that colors appear natural and vibrant on your screen.

Dolby Atmos:

This feature creates an immersive sound experience for your movies and shows.

LG Magic Remote:

This remote allows you to use voice commands, point-and-click navigation, and gesture recognition to control your TV.

OLED:

The LG OLED TV features an ultra-thin design that delivers brighter colors, deeper blacks, and wider viewing angles.
If you want to utilize the above features in your LG television, then be sure to check out House of Butterfly. They offer great deals on the latest LG TVs, including the LG 43 inch 4K TV Price in Bangladesh. They have a great selection of LG TVs that will fit your budget.
Factors that Falctuate LG Smart TV Price in Bangladesh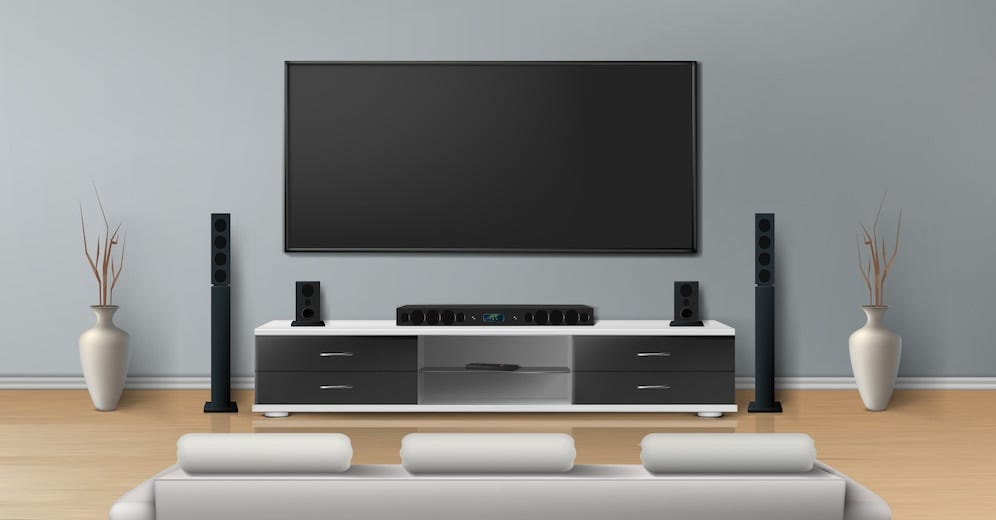 The price of an LG smart TV in Bangladesh varies greatly depending on the model and features. For example, the LG OLED TV price in Bangladesh is higher than the other models due to its superior picture quality and resolution.
Also, LG flagship TVs usually have a higher price tag than their mid-range or entry-level counterparts. Moreover, the size of the television affects the LG TV price in Bangladesh. For instance, an LG 43 inch 4K TV price in Bangladesh would be slightly higher than a regular LG 43 inch TV.
So, while considering LG TV prices in Bangladesh, you must consider what type of television you are looking for and if that fits into your budget. Additionally, searching online for the best TV prices in Bangladesh will help you find great deals on LG televisions.
Many online retailers offer discounts for various LG smart televisions, so it's worth checking out multiple websites for the best LG television deal. Not only can you save money by shopping around for LG Smart TV prices in Bangladesh, but you can also get access to more features than what is available in physical stores.
How to Get the Best Deal on an LG Smart TV
Getting the best deal on an LG smart TV doesn't have to be a difficult task. By considering the following factors, you can ensure that you are getting the best deal on an LG Smart TV for your budget -
-First, consider your budget and the type of LG television that you want. LG televisions range from low-end models with fewer features to high-end models with many features. Once you know what type of television you want, you can look for the best LG TV price in Bangladesh.

-Second, consider the LG TV features. For example, if you are looking for a flagship LG OLED TV, you should expect to pay more than you would for an entry-level LCD TV. The same applies to other features such as size, resolution, and type of display.

-Third, you should compare prices at different stores to get the best deal. Look for an LG 43 inch TV at a shop that offers the lowest price. At the same time, keep an eye out for lucrative discounts and offers. In that case, you can visit House of Butterfly for the best TV price in Bangladesh.

-Finally, you should consider the warranty and post-sale services that come with your purchase. Most retailers offer extended warranties and good post-sale services for their products. This can help you save money for any repair or service.
Recommended LG TVs according to your Budget
We have obtained some of the best LG TVs available at reasonable prices. Despite being budget-friendly, these televisions don't compromise in terms of features. Without further ado, let's check them out -
LG UHD 43UP7550 - Budget Choice With UHD 4K Feature
-Wide Viewing Angle

-AI ThinQ

-Quad Core Processor 4K

-Filmmaker Mode

-Ultra Surround Sound

-HDR 10 Pro & HLG Pro
Highlights -
If you're looking for a TV that offers unparalleled picture quality and lifelike colors, look no further than the LG UHD 43UP7550. The 43 inch screen has a wide viewing angle. The quad-core processor allows you to get the most out of your viewing experience.
Plus, with LG Filmmaker Mode, you can watch movies and TV shows the way the director intended. The HDR 10 Pro and HLG Pro give you amazing detail and contrast. And the Ultra Surround Sound delivers sound quality you have never heard before. Additionally, this TV is incredibly smart thanks to AI ThinQ.
LG

Smart 32LQ636B- A Perfect Fit for Budget
-α5 Gen5 AI Processor

-WebOS

-ThinQ AI

-1366 x 768 Resolution

-Intelligent Voice Recognition
Highlights -
This LG 32-inch smart TV is the perfect addition to any living room. Not only does it have a great price, but it also features the powerful α5 Gen5 AI Processor. Hence, this provides an immersive and realistic experience.
With HDR10 Pro, you get vibrant colors and sharp images. Plus, ThinQ AI takes this smart TV to the next level with its voice control and personalized content. Overall, this is a great choice for anyone looking for a high-end smart TV experience at a great price!
LG 55 NANO75 - A Relatively Premium Option
-α5 Gen5 AI Processor 4K

-LG NanoCell Technology

-AI Brightness & 4K Upscaling

-AI Sound Pro

-ALLM

-Filmmaker Mode

-HGIG Mode for Enhanced HDR Gaming

-Game Optimizer

-HDR 10 Pro & HLG

-Magic Remote
Highlights -
The LG 55 NANO75 is a truly outstanding piece of technology. It features LG NanoCell technology for a crystal-clear picture in 4K, along with the α5 Gen5 AI processor to power it. This combination provides brilliant AI brightness and 4K upscaling for a next-level viewing experience.
The Magic Remote makes navigating this TV a breeze. On top of that, you also get Filmmaker Mode, HDR 10 Pro and HLG, AI Sound Pro, Game Optimizer, ALLM, and HGIG Mode for an enhanced HDR gaming experience.
LG 43NANO75 - An Affordable Option That Offers NANOCELL
LG 43NANO75 s
pecs to mention -
-Quad Core Processor 4K

-Pure Colors

-Sport Alert

-Filmmaker Mode

-HDR 10 Pro & HLG Pro
Highlights -
Any home would benefit from the LG 43NANO75. This 43-inch model has an incredible array of features that bring your content to life. These include Pure Colors, Quad-Core Processor 4K, Filmmaker Mode, HDR 10 Pro, HLG Pro, and Sports Alert.
You can get a billion vivid, rich colors that are incredibly lifelike with Nano Color. Additionally, you will be able to watch your favorite programs in "Filmmaker Mode" exactly as the director intended.
LG UHD 43UM7600P - Budget-Friendly SMART AI THINQ TV
-AI ThinQ with Google Assistant

-Wide Viewing Angle

-4K IPS Display

-4K Active HDR

-Magic Remote

-DTS Virtual:X
Highlights -
If you want to enjoy watching TV at a low cost, the LG UHD 43UM7600P is an excellent choice. With its 43 inch screen, AI ThinQ, IPS 4K Display, 4K Active HDR, and DTS Virtual: X, you are guaranteed an amazing viewing experience.
In addition, the Cloud Photo and Video feature allows you to store photos and videos. So, don't hesitate to order this LG 43-inch 4K UHD Smart TV right away for the lowest price in Bangladesh!
FAQ
What makes LG TV the best?
Although Sony's LED choices often use VA panels, an LG OLED TV features far more gaming capabilities and typically costs less. The visual quality of LG's OLEDs is among the most superior on the market. Also, they are usually less expensive than rival OLEDs.
Which TV is superior, a Samsung or an LG?
Samsung's QLED TVs are the best option if you want a brighter image. But nowadays, consumers want displays with a stronger contrast, where blacks actually seem black and not gray. Additionally, they find a broader point of view entertaining. That is why we recommend an OLED TV from LG rather than a Samsung TV.
Does the LG TV provide free Netflix?
Several LG Smart TVs will come pre-loaded with Netflix. But occasionally you will need to download it. However, the app will always need a paid subscription.
Bottom Line
When you are on the hunt for an LG television, the most important thing to consider is the budget. Depending on your budget, you can get a wide range of features on your LG TV. From the flagship LG OLED TV to an entry-level LG 43 inch 4K TV, House of Butterfly has the best prices in Bangladesh. So, if you are looking for a great deal on an LG TV, be sure to visit House of Butterfly and check out their amazing selection.