Refrigerator Buying Guide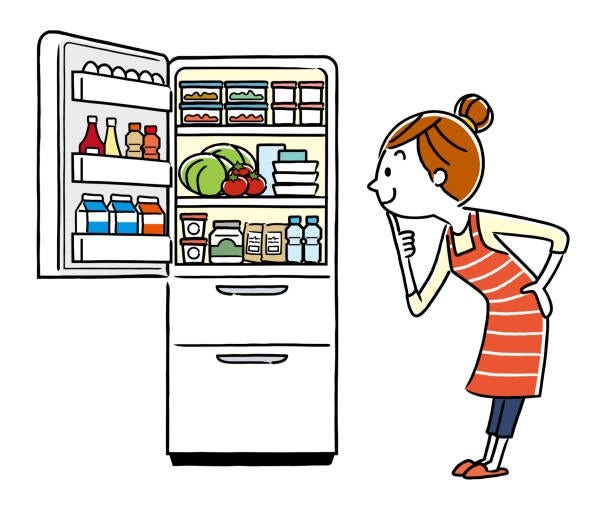 Refrigerators are an essential part of any household's kitchen. When it comes to buying a new refrigerator, there are a plethora of options to choose from as well as a few considerations to keep in mind. You must consider your budget, the amount of room you have at home, and operating costs. And, when it comes to capacity, be realistic; consider how much food your refrigerator should contain to adequately serve your entire household.
Pre-Buying Tips
Try to consider some basic points before purchasing a refrigerator like-
Goals and Priorities:

Make sure you have a well-thought-out plan for your kitchen remodel before you purchase your refrigerator. Goals and priorities should be set first.

Space and Storage:

After looking at some kitchen designs, and layouts, and planning out your kitchen's space and storage, you should have a clear picture of what your new kitchen will look like. Finally, you should have a well-thought-out budget to stick to.

Know Your Criteria:

Know what you want in a refrigerator, and know about its features, outlooks, and configuration according to your criteria.

Required Features:

Many features in refrigerators can ensure energy efficiency, sustainability, even cooling, hygiene, fresh compartments, odor-free food, less ice mess, auto voice control, and all. You need to identify your needs and go for a specific refrigerator with specific features.

Budget: You need to buy the appropriate model which fits your budget as well as fulfills your criteria.
There are different types of refrigerators that will serve and fulfill your purpose on the basis of your needs. There are several brands like LG, Samsung, Haier, eco+, etc to serve a different groups of people.
Types of Refrigerator
Standard Depth Refrigerator:

standard-depth refrigerators range in size from 30 to 34 inches wide and up to 70 inches tall, depending on the style, manufacturer, and model. Standard-depth refrigerators are larger and deeper, allowing for greater storage.

If you want to enjoy enough space and a huge refrigerator for your big family you can go for a standard-depth refrigerator.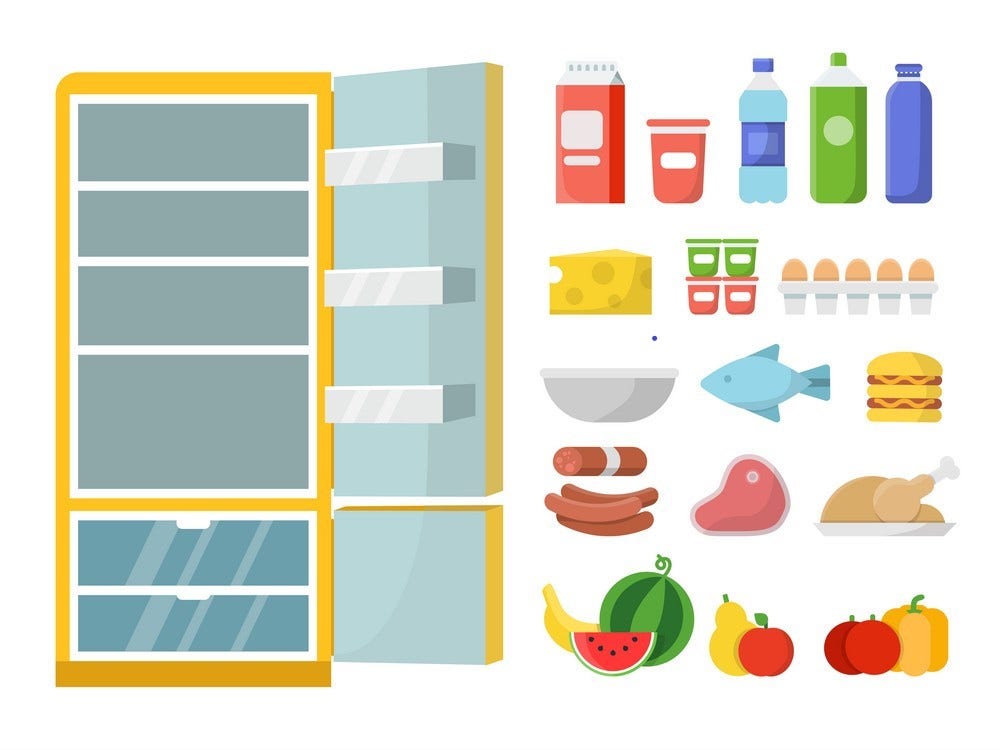 Counter-Depth Refrigerator: Counter-depth refrigerators are a bit shallower than standard-depth refrigerators. It easily fits into the kitchen cabinet. These models have a flush fit that freestanding models don't have, and they normally operate with a regular installation. Though it is a bit shallower it is normally wider enough to provide ample storage space. If you want to have a refrigerator that will fit your cabinet easily and still give you enough storage space for your large family then try a counter-depth refrigerator. Also, it adds a stylish look to your kitchen.
Built-in Refrigerators:

Built-in refrigerators are high-end appliances that sit flush with cabinets and add a customized look to your kitchen. They lack the depth of freestanding units but are taller and wider. Some include door panels to match the style of your kitchen. These models necessitate special installation.

These refrigerators are costly and give elegant looks to your kitchen, choose your refrigerator according to your demand.
Frost Refrigerator:

Frost Refrigerator is also known as a Static Refrigerator. Static refrigeration is the traditional form of refrigeration technology. It tends to make a chunk of ice inside the freezer. But it is more energy-efficient and gives back up on the load-shedding days.

If you want an energy-efficient refrigerator that will save your bills and give you backup on load-shedding days with its ice chunk then go for it.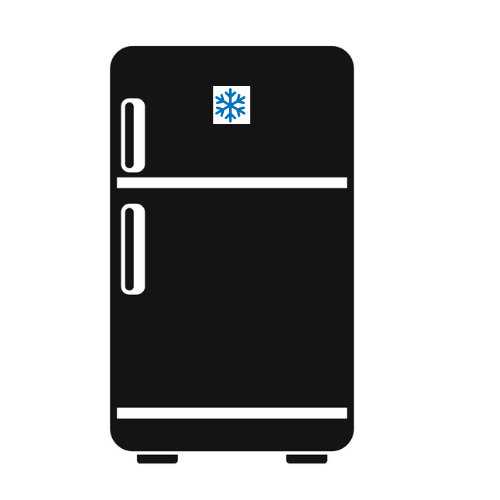 No Frost Refrigerator: No-frost refrigerator is also known as The ventilated Refrigerator as it has a ventilator. This lets the air within the refrigerator circulate more freely and maintain a consistent temperature. It does not let chunky ice grow inside compartments and keeps the refrigerator mess-free. If you do not want to have an ice mess and want to utilize every space of your refrigerator then go for No Frost refrigerator.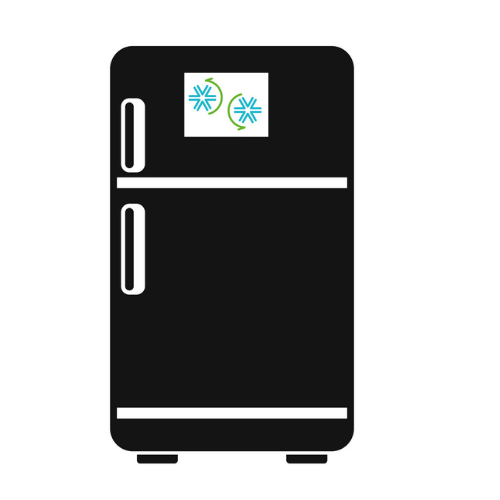 Also, there are single-door refrigerators, chest freezers, and upright freezers from which you can choose one according to your needs, demand, and requirements. House of Butterfly gives you a wide range of varieties to choose the best refrigerator at the best price deal in Bangladesh.
Several Styles of Refrigerator
French Door Refrigerator: French Door Refrigerators have twin doors that open to a full-width fresh-food compartment and a drawer that pulls out to a full-width freezer. These models keep fresh food within easy reach and can work well in small spaces. Four-door models typically include an additional refrigerated drawer, while five-door models include two additional compartments.
Double Door Refrigerators:

Double Door Refrigerators are tall units with a freezer section on top and a separate fridge compartment below. These refrigerators are a great space-saving option for smaller homes because they are usually slimmer than French Door and Side-by-Side models.

Single Door:

Single-door refrigerators have a single door and a capacity of up to 255 liters. They have an integrated freezer compartment and are ideal for smaller kitchens.

Top Freezer:

Wide shelves are available in both the fresh food and freezer compartments. Full-width doors need ample space to open, but most units have reversible doors that fit a variety of kitchen layouts. Top-freezer refrigerators have a traditional configuration

Bottom Freezer:

Bottom-freezer refrigerators bring the main compartment closer to eye level, making it easier to reach fresh food. A pull-out freezer drawer is common in bottom freezer units. These refrigerators typically have smaller capacities than side-by-side and French door models.

Side-by-Side Refrigerator:

Side-by-side refrigerators have a pair of double doors that open from the center outward, rather than a single-hinged door like traditional refrigerators. These units are ideal for large families, with some models holding up to 700 liters.
Conclusion
Choosing a refrigerator may appear to be difficult, but it is not. Knowing your needs and priorities can direct you in the right direction and assist you in making an informed purchase. For this information, it is also necessary to compare and understand the available features. All you want is to have the appropriate kitchen appliance for your kitchen.